Posted on Jul 2, 2015 in
Panasonic
Today's Post by Joe Farace
Panasonic's Lumix DMC-G7 ($797.99 with 14-42mm lens) is the latest in Panasonic's line of SLR-styled but not SLR-sized cameras. It blends 4K video capture with a 16 megapixel Micro Four-thirds sensor and ISO sensitivity to 25,600, along with continuous shooting to eight fps with single-shot AF. Unlike the GH4, video is limited at 29:59. Note Video clip below is standard non-4K. The camera's AF utilizes DFD (Depth From Defocus) technology that calculates the distance to subjects and adjusts focus in as little as 0.07 seconds.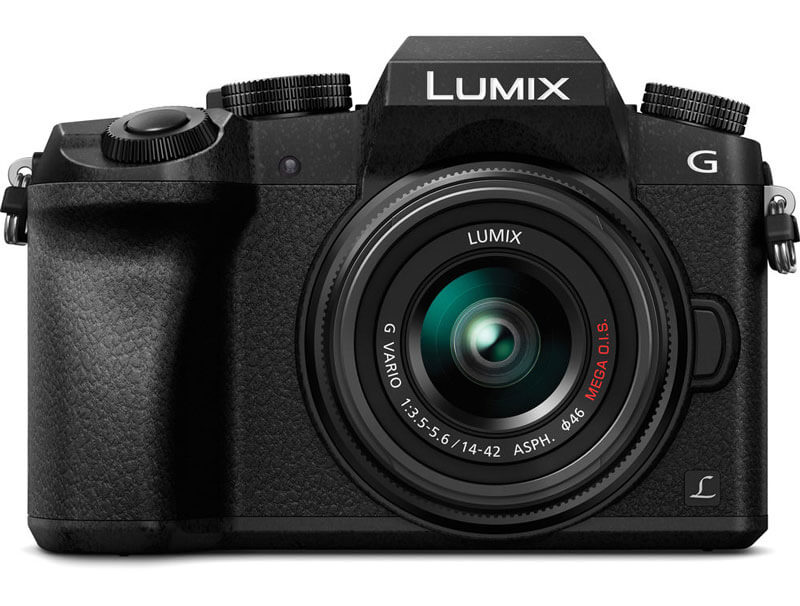 The camera seem lightweight (it weighs 14.6 oz) but it's heavier than the G6 (that weighs 11.9 oz.) It also has traditional strap lugs, like the GH4 and Olympus OM-D cameras, meaning I can use the Artisan & Artist camera strap that's better suited to the G7 than the "better than nothing" strap Panasonic includes in the box. For review, I asked for the kit with the 14-140mm lens, which results in a slightly more expensive ($1,097.99) package but I think a more versatile one, especially if you already have one of the 14-42mm kit lenses. (I prefer the more versatile image stabilized Lumix 14-45mm f/3.5-5.6 ASPH/MEGA O.I.S lens but that's just me.) At 2.64 inches long, the 14-140mm lens is compact; by comparison the 14-42 measures 2.2 inches.

40 fps shooting is possible with the electronic shutter function or 30 fps at eight megapixels using 4K Photo mode. The 4K Photo feature lets you crop individual frames from 4K (3840×2160) video footage to capture 8-megapixel photographs. After capturing 4K footage, you can simply scroll through 30 frames per second of video to select the exact image that you had in mind. There's also a Time Lapse Shot/Stop Motion Animation feature that let's you release your inner Wallace and Grommit.
The G7 has a three-inch tilting touchscreen and OLED Live viewfinder that is much better than what's in my Lumix G6—as much as I love that particular camera. You can either use the rear screen or the viewfinder to compose your shots, with both providing 100% field of view. The camera's range of customizable dials and a touch screen display also make choosing settings easy and there's built-in Wi-Fi for wireless sharing and remote camera control including changing settings such as focus, aperture, shutter speed and ISO, before triggering the shutter release.
Field Test coming: I am told that the sensor "minimizes distortion and graininess, even in low light conditions, evaluates and reproduces every color in every frame, resulting in crisp, clear and bright photos that are true to the original." Naturally we here at Mirrorless Photo Tips will be testing that ourselves in a low light test in an automobile museum. Look for that soon.