Today's Post by Joe Farace
During the days in December leading up to Christmas and Hanukkah (Dec 6 – 14) too, Mark and I will be posting the equivalent of mini-reviews about products that could make great holiday gifts or stocking stuffers. I also plan to do some giveaways of some of those products to some of our loyal readers, although I'm sure how that will work yet. I'll let you know when I do.
In the meantime, here's a few gift ideas to get you started:
Regular readers of this site know I'm a fan of Artisan & Artist camera straps but they make a lot of high quality photographic accessories including two new leather half cases that provide protection without adding bulk to Leica cameras – the MP and D-LUX Type 109.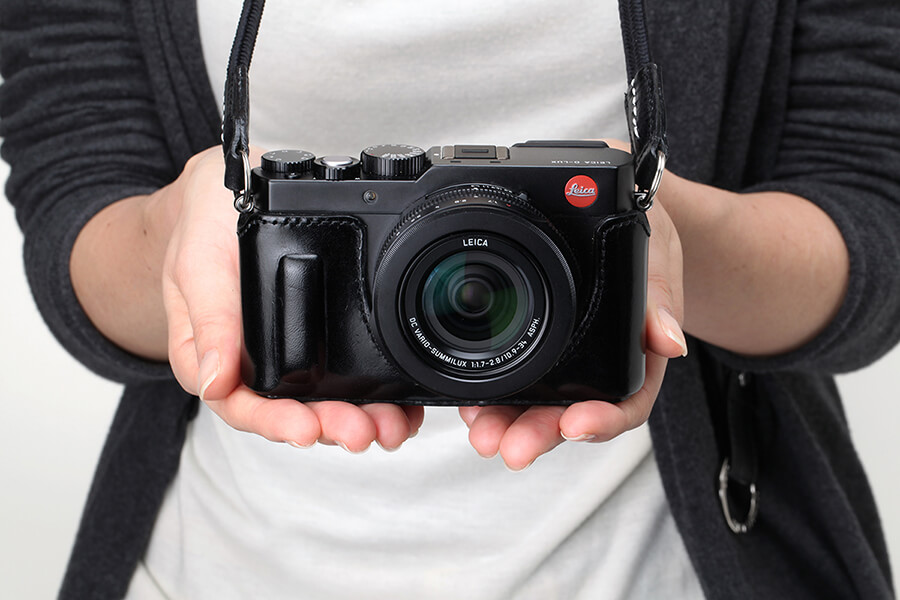 I like half cases and have Panasonic-branded Japan-only leather cases for my GX-1 and GF3. A&A's cases are made of meticulously tanned of Italian leather with soft suede linings ensuring the camera won't get scratched or marked. The A&A Model LMB-MP case ($249) for the Leica MP weighs 2.2 oz. and is available in black. The LMB-D case ($165) for the Leica D-LUX (Type 109) weighs 1.8 oz. and has a base allowing you to use it on a tripod. Artisan&Artist camera bags are exclusively distributed in America by MINOX USA.
I wrote about Gary Fong's interesting lighting accessories before. Their new Dramatic Lighting Kit ($119.95) includes two Speed Snoots, two PowerGrids, a Colored Gel Kit, and a gear bag to keep it all in. The Speed Snoots has a new mounting system for quick, easy attaching and detaching along with a collapsible design for easy storage. The Speed Snoots block light spill, allowing control of the light omitted from off-camera speedlights. Use one Speed Snoot as a main light and a second Speed Snoot as a hair light along with a Color Gel for dramatic portraits.