Today's Post by Joe Farace, with Mildred Alpern

Manos: The Hands of Fate is a 1966 American low-budget horror film written, directed, produced by, and starring Harold P. Warren. Some consider it to be one of the worst films ever made but I can think of others. (Anyone remember Myra Breckenridge?)
What's that got to do with photography? Yesterday, Millie's blog post included an image (above) that included some hands in it and it reminded me of one of my similar but differently photograph of sculptural hands that I shot in Acapulco, Mexico. They are both presented here for your listening and dancing enjoyment, even though the two photographs were made many thousands of miles apart because I even knew Mildred or saw any of her images.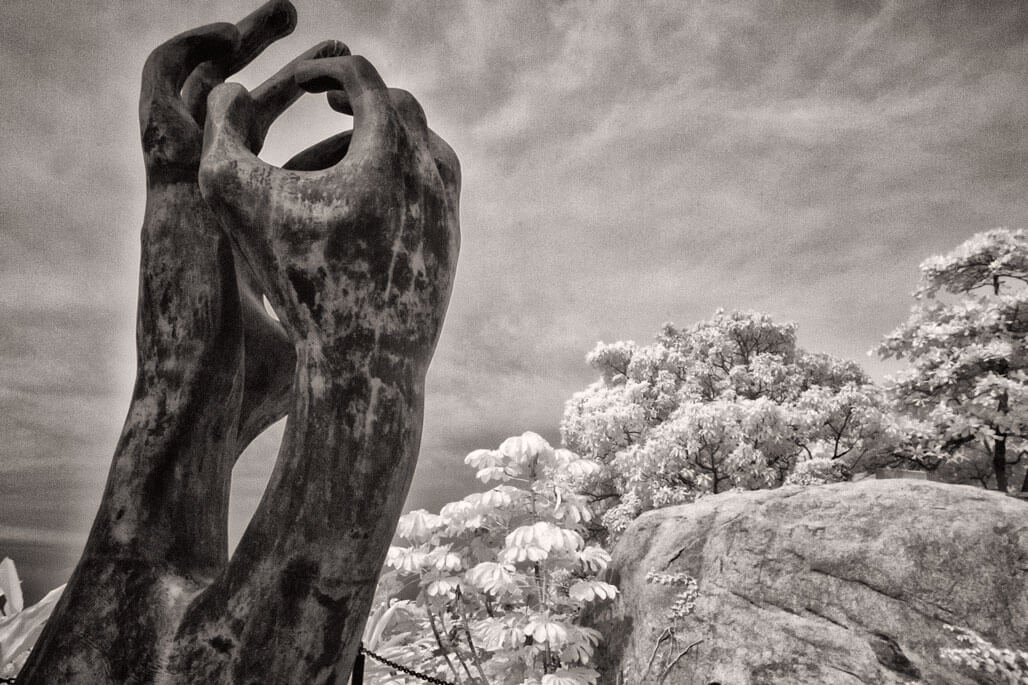 Las Manos de la Hermandad (The Hands of Brotherhood) is a sculpture of clasped—praying—hands that I photographed in infrared. It's typically photographed as a vertical but I though since I was shooting in IR, why not change it up. Camera was converted to infrared capture by LifePixel with an exposure of 1/125 sec at f/13 and ISO 400. Image was processed in Silver Efex Pro and tweaked further in Color Efex Pro.
I've found that LifePixel does a great job with IR conversions. You can get $50 OFF with Priority Processing Upgrade by using coupon code:farace-ir50. Don't miss out on this soon to expire offer, order your conversion today !
My book The Complete Guide to Digital Infrared Photography is currently out of print but you can get an affordable used copy or not-so-affordable new copies of the book from Amazon.com.