It's time for my favorite time of the week, it's Millie on Monday — Joe

Today's Post by Mildred Alpern
Recording the weird

Unusual sights perceived

Trips the fantastic
Ever stop, do a double take and then be glad that you have your camera with you? Some unusual sights are found in ordinary places and are worth an image as mementos of found fantasy. By unusual, I mean weird in a non-pejorative and multi-faceted sense.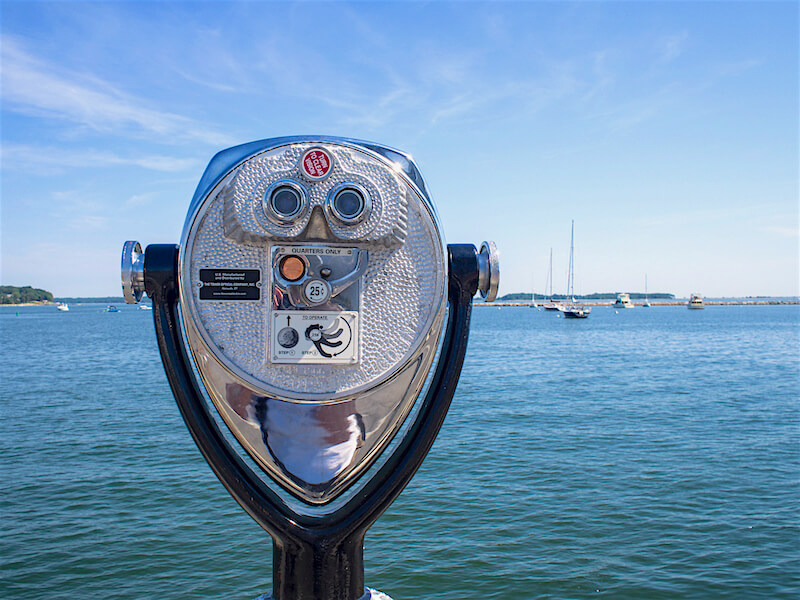 For example, in Sag Harbor, NY, by the bay, a "Quarters Only" standing telescope struck me as an alien invader with peering eyes and an off-kilter copper penny nose. Science-fiction weird.
Next, in the entrance courtyard of a brownstone private home in New York City, I spied "gloved hands" rising out of a flower pot with faded blooms. In supplicant pose, they seemed to be seeking an embrace. Surreal weird.
Finally, in upstate NY, a griffin lawn sculpture was sprayed with sun-beamed technicolor drops of water forming a rainbow arc. The griffin appeared deliciously cool. Sparkling weird. In sum, weird comes in varied and tantalizing flavors.
All images were shot with an Olympus E-M5. Quarters Only with Olympus M Zuiko 17mm f/1.8 lens with and exposure of 1/320 sec at f/8.0 and ISO 320; the Griffin with Olympus M Zuiko 75mm f/1.8 lens with an exposure of 1/2000 sec at f/2.8 and ISO 800, -2/3EV; Rising Hands with Lumix G14mm f/2.5 ASPH II lens with an exposure of 1/320 sec at f/2.8 and ISO 400.