Today's Post by Mark Toal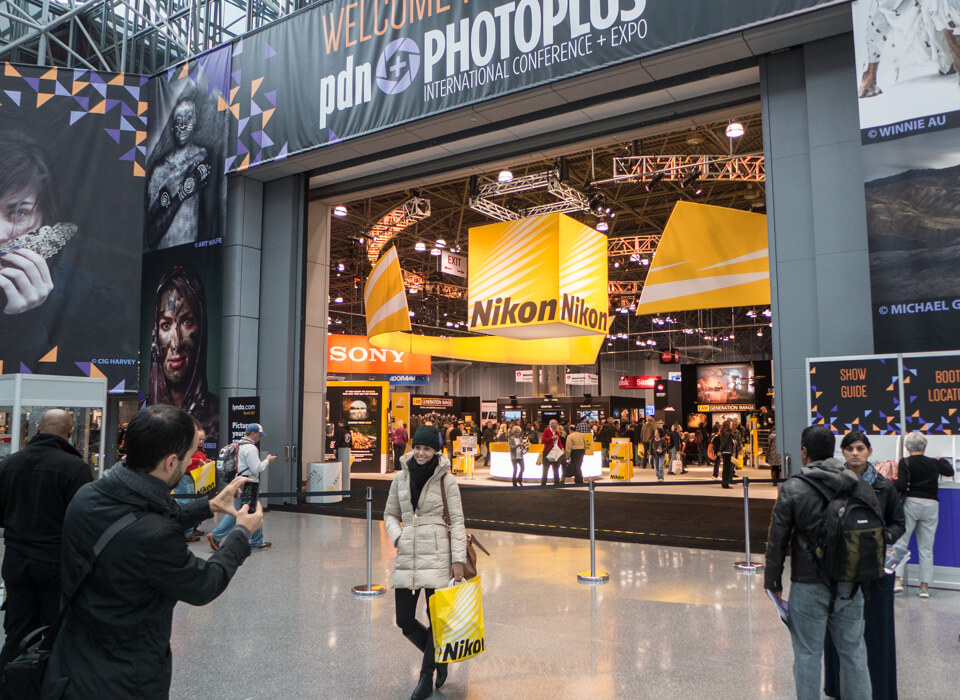 At the Photo Plus camera show in New York last week it was obvious that small mirrorless cameras are growing in popularity and Panasonic, Olympus, Sony and Fuji all had large booths. Working in the Panasonic booth I found that photographers no longer question the quality difference between small and large sensor cameras. They understand the benefit of a smaller, lighter camera and are happily making the switch from DSLR's.
Here are a few products that I really liked at the Photo Plus show:
I love Westcott lights and the new D5 lighting system, whose 2-Light softbox kit Joe is currently reviewing for Shutterbug magazine, looks to be perfect for videos and portraits. (I agree—Joe) I can't wait to get one. I find that CFL lights still produce the most natural color and give the best bang for the buck.
The new Think Tank Perception series backpack is perfect for a Mirrorless camera system and a tablet plus it's nice to see them available in something other than black. I have three Think Tank bags and find their quality and construction to be beautiful.
The new Panasonic 35-100mm (70-200mm equivalent) lens is not only small but very sharp. It's designed for the GM series of cameras but fits on all Micro Four-thirds cameras. Did I mention that it fits in your pocket?
Last, but not least is the Manfrotto MVM500A video monopod. This makes shooting videos or stills with a Mirrorless camera a breeze since it's so light and easy to carry.