Today's Post by Joe Farace
Panasonic's Leica DG Macro-Elmarit 45mm f/2.8 Asph Mega O.I.S lens is one of the exceptions of the rule of big macro lenses (in the world of full-frame and APS-C cameras) because at less than eight ounces and 2.46-inches long it's downright tiny. The lens has 14 elements in 10 groups (one aspherical, one ED element) and built-in image stabilization. Its minimum focusing distance of six inches lets you to capture at a true macro 1:1 ratio.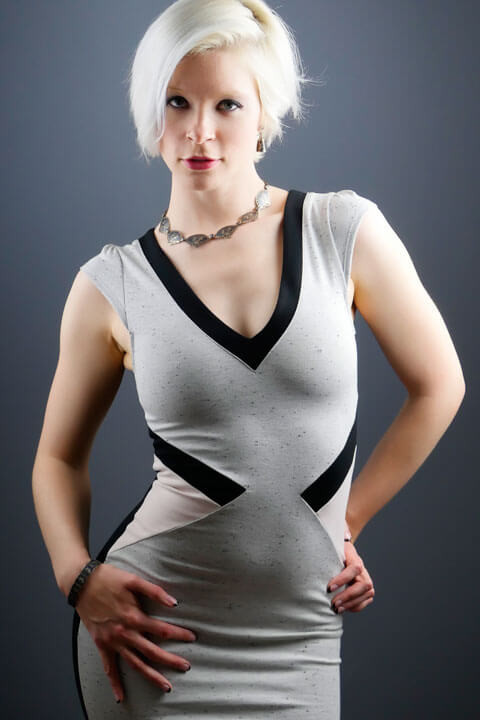 Because the 45mm focal length represents 90mm (equivalent) in 35mm format it's great as a medium-length telephoto lens for portraits in the studio or on location. In the studio the Macro-Elmarit 45mm f/2.8 turned out to a useful tool not only when shooting with studio flash but because of the fast aperture was useful for working with lower output LED or fluorescent lighting.
Of course, one of the challenges of using Macro lenses for portraits is that the images can be too sharp. One of my favorite fixes is the Glamour Glow filter that's part of Google's Color Efex Pro. The best part is that the effect is automatically applied to a new layer, so you can use Photoshop's Opacity slider in the Layers palette and reduce the effect's opacity to achieve a more natural look than most soft focus/diffusion filters normally apply at full strength.
Tip: Zoom in on the subject's face, start at 100% then back off the opacity setting until the effect almost disappears, then move it slightly forward (higher) for the best look for a particular image. As always, season to taste.
To learn more about studio lighting techniques, please pick up a copy of my book, "Studio Lighting Anywhere" which is available from your favorite book or camera stores as well as including Amazon.com.