Today's Post by Jamie Zartman
I love photographing balloons whenever I have an opportunity to do so. The balloon's colors are rich, at these altitudes the early morning launch temperatures are cool, and the combination of silence and the occasional blasts of burners make for quite the spectacle.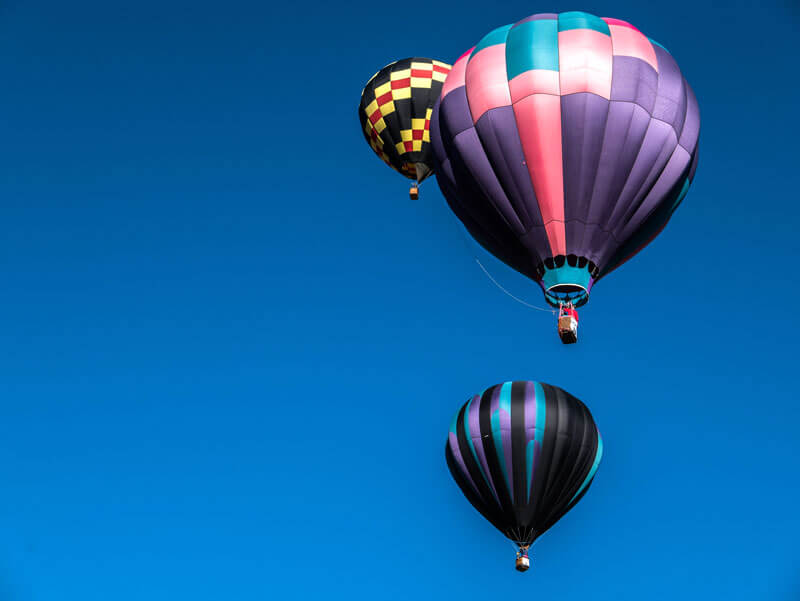 Be sure to take both a wide angle and a telephoto lens and preferably, two cameras, and don't forget to shoot video clips or a time-lapse of the activity. For some of the wide shots I used an Olympus 9-18mm and my 40-150mm f/2.8 Pro lens for telephotos. The five-axis stabilization in my Olympus EM-5 made hand holding the camera a none issue, which made it easy to keep changing my location.
In addition, I always keep my trusty little Panasonic LX100 in a jacket pocket for when I don't have time to change lenses and its 24-75mm (equivalent) lens works nicely.
The balloon festival location is located high in the mountains outside Aspen, on a golf course just below Snowmass Village and this keeps the event in a relatively small area when compared with other balloon festivals. There is a pond on the golf course, which can provide an opportunity for some nice reflections. It is always good advice to look behind you when photographing, and as I was walking back to my car, I noticed that one of the balloons was nicely framed by a rock sculpture by the parking lot. I now call it my "Balloon Henge" location.