Posted on May 12, 2015 in
glamour photography
,
Panasonic
Today's Post by Joe Farace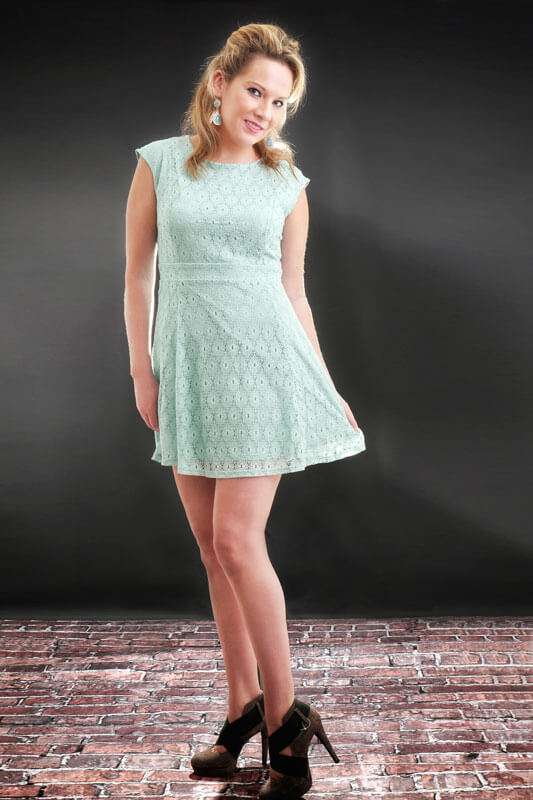 A portrait shoot is a team effort, which is one reason why it's important to talk to your subject and discuss what you—and they—would like to accomplish during a session. Many times I've seen people who are photographing people and expecting them to do all the work. Sometimes that approach works, sometime it doesn't. That's because there are two very different kinds of photo subjects:
Inner-directed people are the Energizer bunnies of photo subjects. You tell them to stand "over there," point the camera at them and they will change poses as fast as you can click the shutter. You will get lots of good poses, some great ones, and a few not so good because the subject isn't getting any feedback, except from themselves. You will also shoot more photos, which in turn takes more editing time. This type of subject probably represents 20% (or less) of the subjects that you will ever get to photograph.
Outer directed subjects represent the other kind of photo subjects who expect you—as the expert— to tell them what to do. Photographing this type of subject takes longer because you need to take the time to communicate what you want them to do. They will respond better if you occasionally show them what the photograph looks like on the LCD screen.
It's up to you to tell them how to pose and in order to do that, you need to know what you want but also be gentle and allow them to be who they really are. Tip: One of my favorite techniques is to put myself in the pose. More often then not, they will interpret is a way that so much better.
Interested in learning more about posing? Joe is the author of "Posing for Portrait & Glamour Photography" which is available at your friendly neighborhood bookstore or Amazon.com.