Posted on Aug 18, 2014 in
Panasonic
Today's Post by Joe Farace
Last week, Mark Toal showed us how he used a mirrorless camera to photograph a wedding. Today, I'll show a few images that I made of sports cars at speed on a race track. Images were made with a Panasonic Lumix G5. The Lumix G5 was the first Panasonic camera that I tested for Shutterbug magazine and liked it so much that I ended up buying one.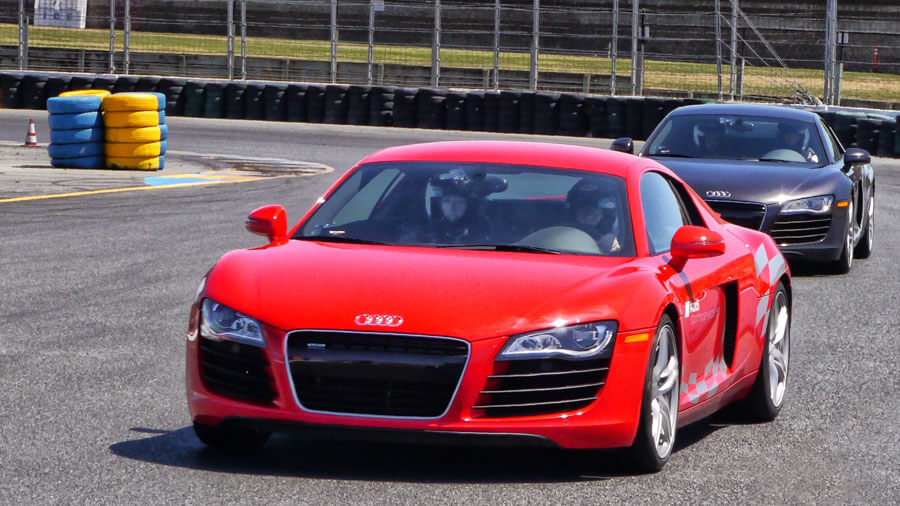 The above sports cars were captured at speed on Sonoma Raceway using the Lumix G5's 16:9 aspect ratio setting that I especially like for photographing multi-car on-track action. I shot these two Audi R8's using the 14-42mm f/3.5-5.6 kit lens at 42mm—yes, I was that close—and a shutter priority exposure of 1/640 sec at f/9 and ISO 400.
Part of the track day program on this particular day, included an autocross (cars racing one at a time around cones) on the Raceway's parking lot. This Audi TTs was captured with the Lumix G5 abd 14-42mm f/3.5-5.6 at 42mm and an exposure of 1/320 sec at f/8 and ISO 160.
The moral of this story is that are very few—if anything—that an SLR can do that a mirrorless camera can't.