Today's Post from the Best of Mark Toal
Whenever I visit Spokane ,WA the first thing I do is head over to photograph the amazing river that runs through the center of town.
I had recently attended a photography exhibit of Carleton Watkins images of the Columbia River that were made in the late 1800's. His sepia toned images really show the power of the rivers that run through this part of the country. I decided I wanted to attempt to capture that same feeling using a digital camera.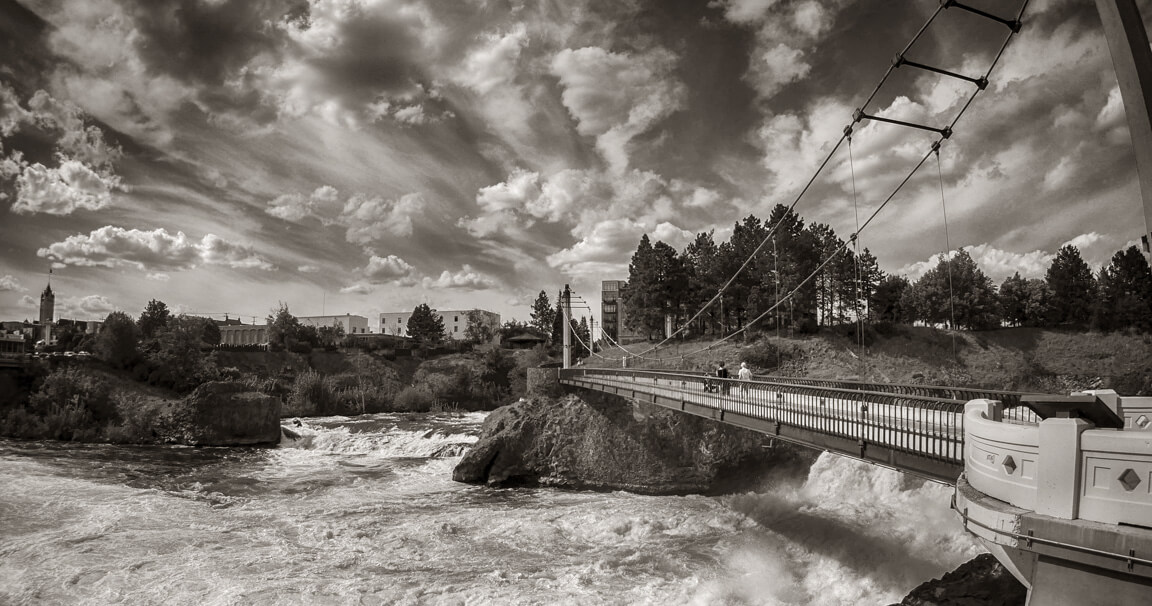 For this image I used a Panasonic Lumix GH4 with the Rokinon 7.5mm lens. I have frequently shot my mirrorless cameras using the black and white mode. When I went to set the GH4 to black and white I discovered that you can adjust the tone of the image from warm to cold and apply color filters to enhance certain tones like the blue sky in this image. For this image I choose a red filter from the menu, which makes the blue in the sky darker. I set the tone to slightly warm to simulate a sepia tone.
Joe's book Creative Digital Monochrome Effects is currently out-of-print but is available from Amazon with new copies under $6 and used copies less than three bucks, as I write this post.