Today's Post by Joe Farace
Ansel Adams once famously said that the difference between a good picture and a bad one was "knowing where to stand." For studio photography you can add that the difference is also in knowing where to place the lights. Let me show you what I mean:
For this portrait of Amanda, I placed a Godox QT600 with Westcott's 16 x 30-inch Apollo Strip lightbank placed at camera left. A Godox DS200 with standard reflector attached is at camera right and is placed behind the subject. Background is a 5 x 7-foot Lastolite Urban collapsible background.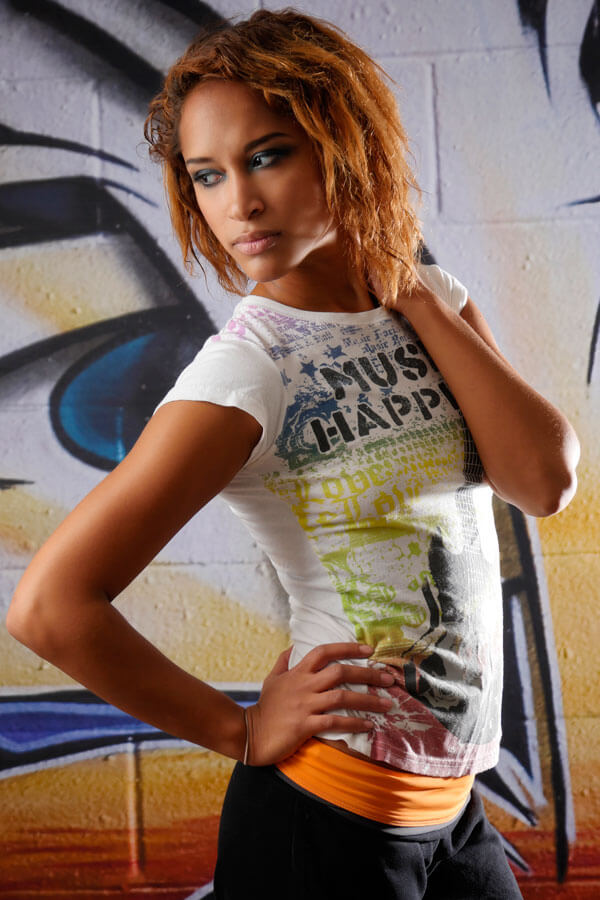 Amanda was photographed against Lastolite's Distressed Paper/Graffiti Urban collapsible background with the Graffiti side out because she felt it worked best with her casual workout attire. It was shot with a Panasonic Lumix GH4 and a Lumix G Vario 14-45mm f/3.5-5.6 (at 45mm) with an exposure of 1/125 sec at f/7.1 and ISO 200.
Joe is the author of Posing for Portrait and Glamour Photography that's available at your favorite book or camera store as well as Amazon.com. A limited number of signed copies are available for $25 (including shipping) and include a signed 5×7 print of one of the images from the book. Would make a great Christmas gift for your favorite photographer; To order click on CONTACT above.