Today's Post by Mark Toal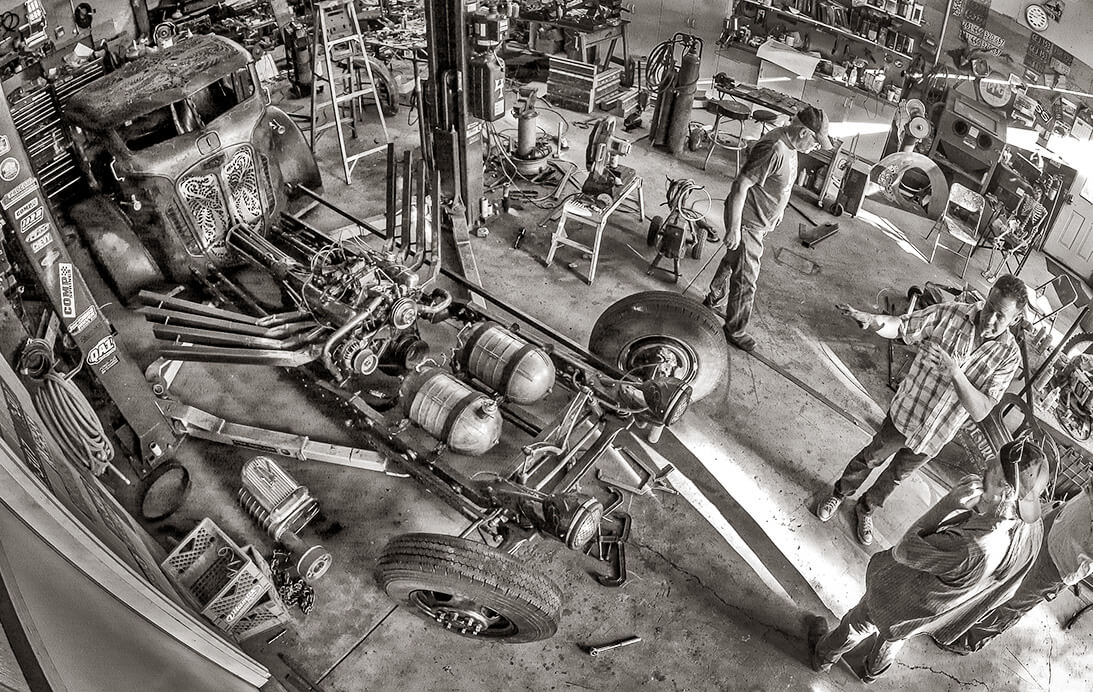 My friend and master car builder, Gary Fisher, invited me out to Hood River, Oregon to photograph the building of a Rat Rod. The goal is to build a car in 30 days for less than $3000 and take it to St. Louis for the Rat Rod Build-Off. Whether you love or hate Rat Rods you have to admire the detail and workmanship that goes into these cars. This is the second year that I've photographed Gary's team and I'm hooked.
Since Hood River is 70 miles from where I live in Portland I could only go out a couple of times a week to photograph the progress. They were working on the car day and night I decided to set up a Panasonic GH3 with a Rokinon 8mm lens programmed to shoot a photo every two minutes using the built-in time-lapse mode. I decided on the very wide Rokinon 8mm lens to cover the widest area in case they moved the car in the garage. I attached the camera to a beam near the ceiling of the garage using a Manfrotto Super Clamp and Heavy Duty Flex Arm.
I ended up with over 16,000 images showing every step of the build. Eventually I'll make a time-lapse video from the still images. If you decide to try this I found it easier to shoot all JPEG, not RAW files. I also set the camera to small JPEG to compress the files in order to get more images on a 32GB SD card and not take up too much hard disk space when I transferred the files. The camera was set to Program mode to adjust for the changing light in the garage.