Today's Post by Mark Toal
I've never been very good about figuring out what works best to get people to look at my websites or images on the Internet. Joe takes care of all that stuff for this blog. For the past seven years I've been adding photos to my personal photo blog. After I started working for Panasonic I also started a Lumix photo blog where I list the camera that I used along with the lens and ISO.
Two years ago when I started shooting more video I opened a personal page on Vimeo where I can post videos for anybody to see.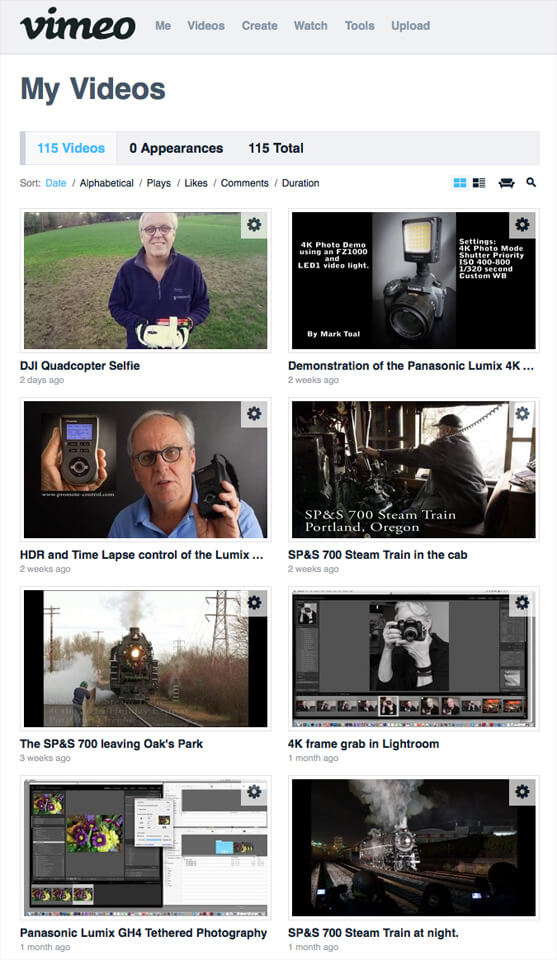 Last week at the end of 2104 all of the sites sent yearly statistics showing how many people visited each site. I was amazed at the numbers. I realize that these numbers aren't huge but for a kid from Miami I'm pretty happy.
My Lumix photo blog had 17,500 views
My personal photo blog had 4,280
Last, but not least my videos on Vimeo.com had almost 20,000 views.
If the Internet had never been invented I imagine that only a few hundred people may have seen my photos. Thanks to everybody for taking a look at my photos and videos and reading this blog.