Posted on Aug 6, 2015 in
Portraits
Today's Post by Joe Farace
Lighting isn't just about the quantity of the light produced and is more often about the quality of that light.
In the photo world, "scrim" is loosely defined as a screen-like mesh that's placed in front of a light to reduce intensity, not necessarily to diffuse but in common usage devices that produce a diffusion effect are often called scrims. Westcott's Scrim Jim builds on that concept by offering a system that includes everything but lights and is equally useful on location or the studio.
Scrim Jim is a diffusion and reflector system that includes a series of frames, diffusion and reflector fabric, and accessories that help you produce whatever kind of lighting effect you're trying to achieve.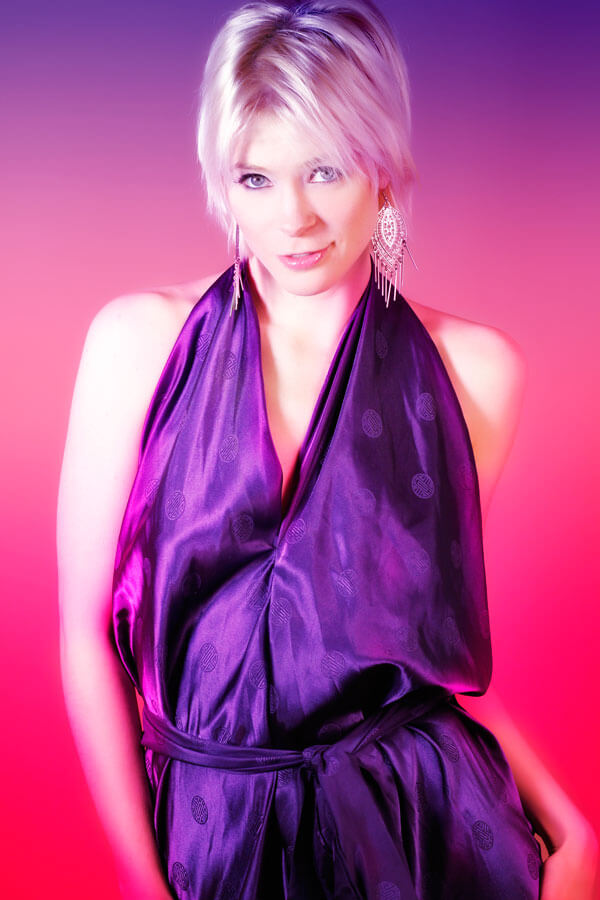 The square-sectioned frames are made from lightweight aircraft aluminum and look heavier than they are and are easy to assemble using built-in connectors. Scrim Jim's design makes it portable and provides quick set-up and knockdown. The fabrics used have hook and loop sewn around their edges that produce a snug and secure fit on the frame. The system's modular construction allows you to create four easy-to-handle frame sizes: 42×42, 42×72, 72×72, or 96×96-inches.
Westcott offers kits that include a frame, fabric and a carrying case. Prices range from the Small 42 x 42-inch kit ($251.90) to the X-large 96×96-inch kit ($635.90.) The system includes 35 different fabrics, with lots of options including a reversible blue/green Chroma Key fabric that you can use as a background for special effects photography.
Tip: The original shoot was made against a light brown seamless paper background but the colorful effect you see was created by the User Defined Bi-Color filter in Color Efex Pro.