Today's Post by Mark Toal
It's that time of year when the sun never seems to go away. I was visiting my friends April and Dustin at a ranch in eastern Oregon in late June on one of the longest days of the year. They wanted to take some photos in the corral with Dustin's horse.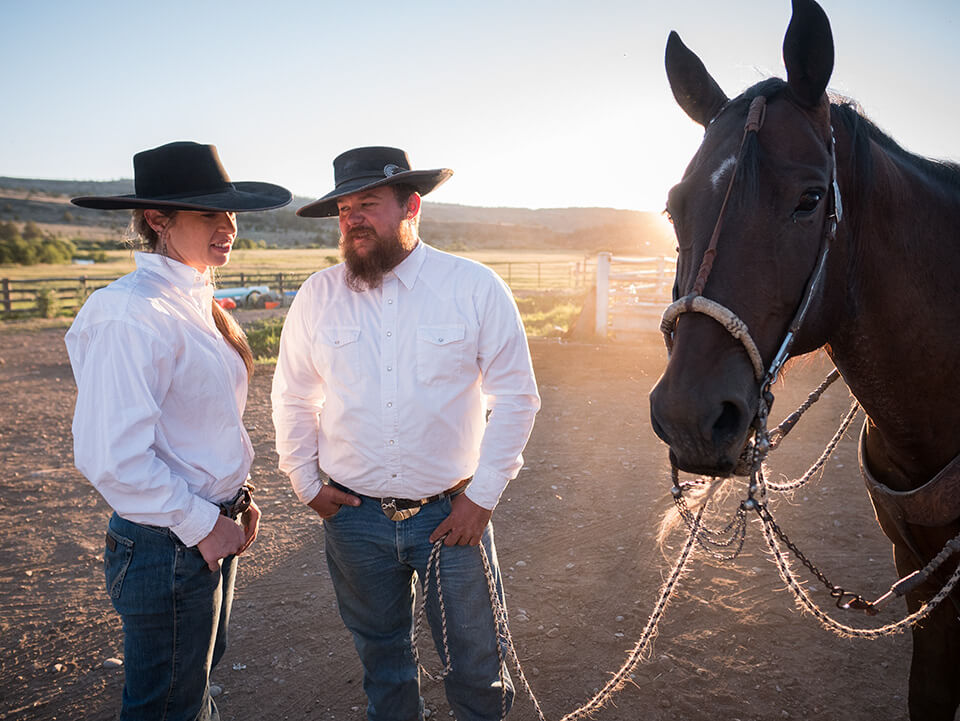 There were very few trees for shade and not a building in site so I decided to put the sun behind them to reduce shadows on their faces. Before the introduction of digital cameras and Adobe Lightroom this would have been a hard shot to do without using some king of (flash/reflector) fill light on their faces. The wide exposure latitude of modern digital cameras combined with Lightroom and Photoshop's ability to recover shadows makes it fairly easy now.
For this image I set the camera to Aperture Priority mode mainly so I could make the background slightly out of focus. Otherwise I let the camera determine the exposure. In Lightroom I used the Shadow slider to lighten the shadows on the faces and the Highlight slider to darken the sky. The image was shot in RAW format to give me the most latitude when making these adjustments. Finally I added a little warmth using the Temperature slider.
The image was taken with a Panasonic Lumix GX85 using a pre-production Leica 12mm f/1.4 lens that was set to f/2.0. I kept the ISO fairly low at 400 to minimize any noise that may appear when I lightened the shadows.