Posted on Nov 11, 2015 in
Featured
Today's Post by Joe Farace
On a Snowy January in 1944 in the Ardennes Forest on the German/Belgium border, a US Army medic who looked much like this young man was involved in the "Battle of the Bulge." In this battle there were more than one million soldiers —500,000 Germans, 600,000 Americans and 55,000 British troop. among the Americans was my father, Joe Farace, Sr.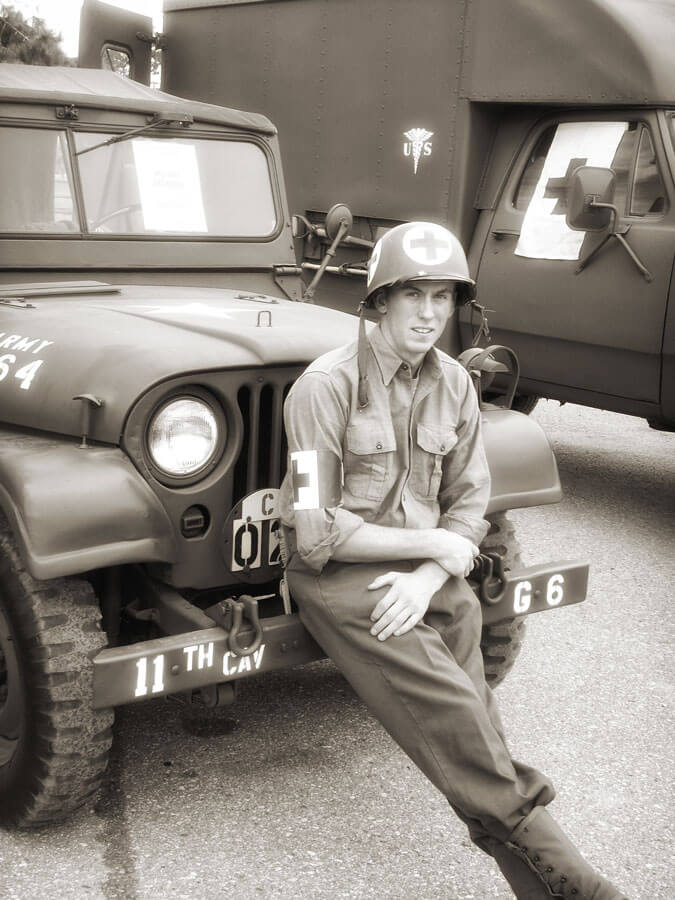 It was an Army medic, like this young man, who pulled my Dad from a mortar crater where he had been wounded and patched him up so he come home after the war to my Mom, sisters and me. This image is an homage to all the brave young men and women of our armed forces and was made in black and white to look like it too could have been made in 1944 instead of just a few years ago at an the Adams County Historical Society event.

For readers outside the USA, Veterans Day is a American holiday honoring armed service veterans that is observed on November 11th. It coincides with other holidays such as Armistice Day or Remembrance Day that are celebrated in other parts of the world and also marks the anniversary of the signing of the Armistice that ended World War I. Major hostilities of World War I were formally ended at the 11th hour of the 11th day of the 11th month of 1918 with the German signing of the Armistice.