Posted on Mar 6, 2015 in
Panasonic
Today's Post by Mark Toal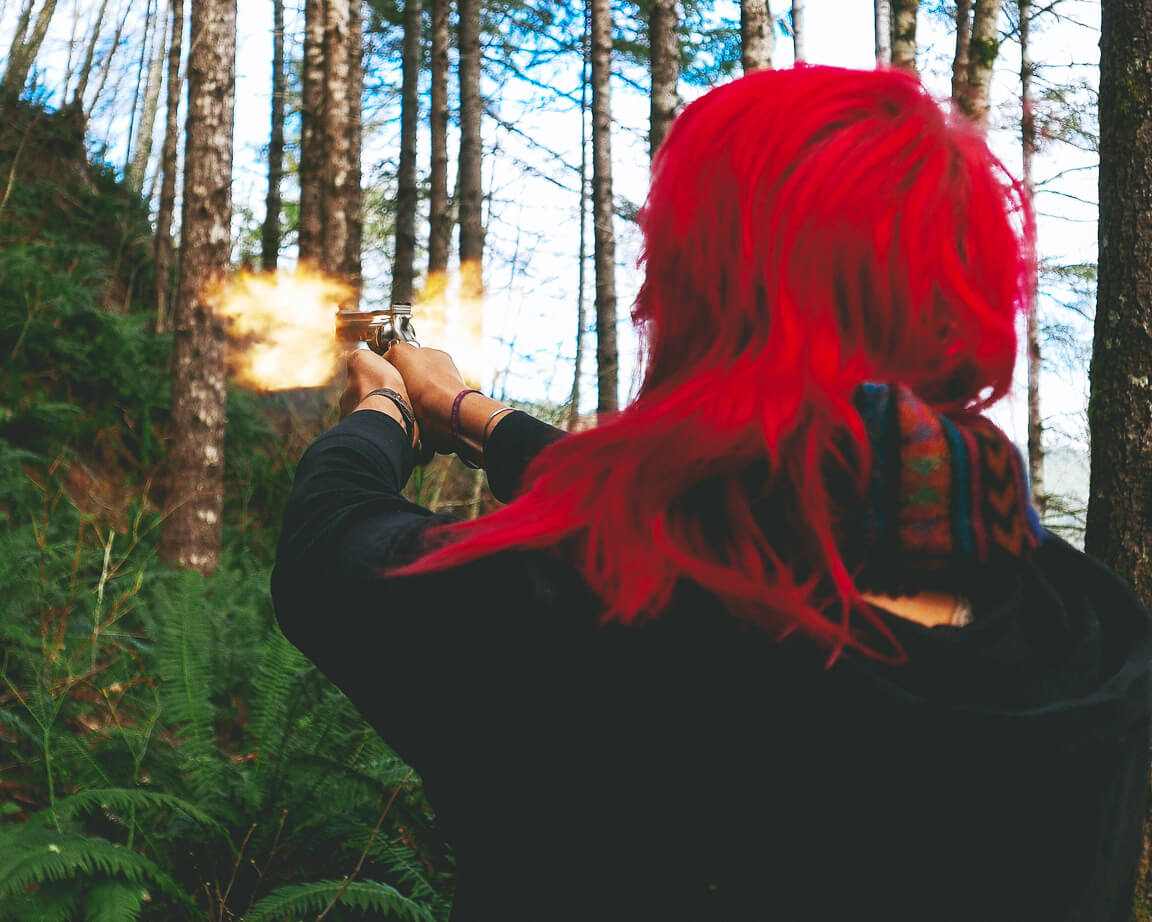 This is not my photo but I sure wish I had come up with the idea before my friend Matthew Walsh did. Matt is a buyer at Pro Photo Supply here in Portland, Oregon and a lover of Micro Four-thirds photography and video. Matt is also a master at 4K Photo capture. 4K Photo is where you shoot 4K video of a subject and them grab a single frame in the camera or by using Adobe Lightroom. Each grabbed frame is eight-megapixels.
I would have thought that a gun firing in dark woods would have been too fast for grabbing a 4K photo but as you can see in this photo it worked perfectly. This would have been pure luck to get a still image like this.
Matt used a Panasonic Lumix LX100. He has printed 4K Photo images from his Lumix GH4 up to 60 inches wide.