Posted on May 7, 2014 in
Olympus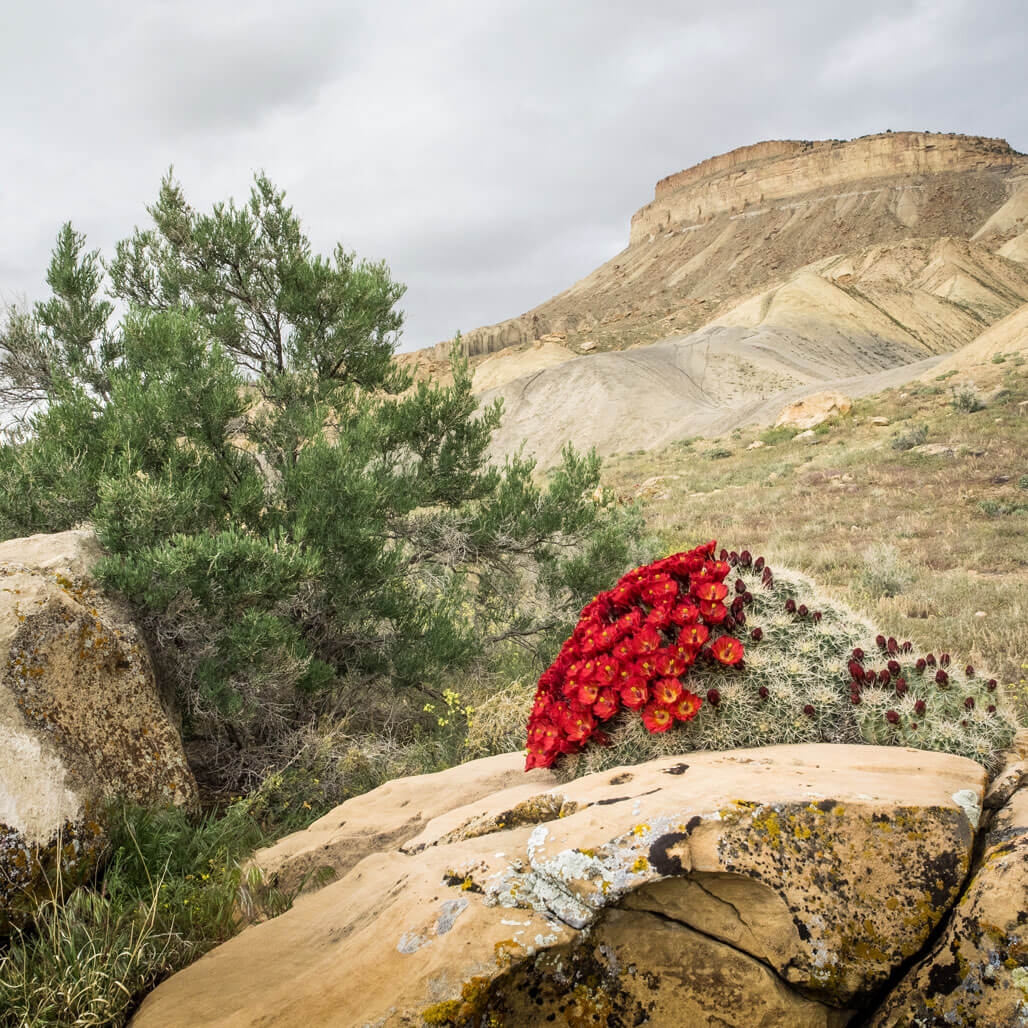 Special Guest Post by Jamie Zartman
Sometimes you just have to wait for Mother Nature. This past Easter weekend I was driving back from Boulder to Grand Junction and stopped at the hiking trails near Palisade, Colorado and Mt. Garfield. It's a popular local landmark and is frequently photographed, but almost always for the geology and cloud formations along the Book Cliffs and seldom with any brilliant color. A month earlier I had been hiking around some of the ravines on the barren southern slopes at this location and noticed a clump of cactus with tiny claret buds that hinted of better color in the coming weeks.
I decided to stop and see if the cactus was beginning to bloom and was not disappointed, Although the blue sky with white clouds I had originally hoped for was missing, the rich red blooms provided a colorful contrast to the otherwise barren area and overcast, finally giving me a photo of Mt. Garfield with some colorful contrast to the landscape. Now, I always glance over when driving past on the freeway to see if I can catch a glimpse of this wonderful little plant.
The photograph was made with my Olympus EM-1 and the Zuiko Digital 12-40mm f/2.8 (at 16mm.) I left my circular polarizer on the lens and took this photo at 1/60 sec at f11 and ISO 320 and later cropped it a bit and adjusted in Lightroom 5.3.—Jamie Zartman