Today's Post by Barry Staver
As mentioned last week in Part 1, I had three game plans for this shoot.
Plan A: Dynalite Strobes for fill using AC power. I brought 200+ feet of heavy AC extension cable.

Plan B: Dynalite Strobes, powered by a Paul C. Buff Inverter, in case there was no power or it was too far away.

Plan C: Use Speedlites as an emergency back-up or for fill if the sky was cloudy.
The shoot began using Plan C. It was also easier to protect the Speedlites by wrapping them in one-gallon plastic bags than to find ways to waterproof the studio strobe's power pack, head and connecting cables. I fired two Canon Speedlites (remotely, using Radio Popper wireless transmitter/receiver) sitting side-by-side on a lightstand. Using two flashes is fail-safe idea to avoid problems in case one of them miss-fired, surely the second light would flash. Camera exposure for the entire day's shoot was done in Manual Mode, giving me control over the three critical elements in balanced flash situations: ISO, shutter speed, and aperture.
As the sky lightened and I had a short break between teams arriving, I set up my Dynalite pack with one head, shooting thru the umbrella. This softened the flash across an area wide enough to include the whole team. I kept the Speedlites set up and off to the side, just in case the clouds and rain returned, which they did just as the last group was photographed.
I used Plan B instead of Plan A for the sunny shots, because the AC power supply was too far away and dropping the cord across the roadway was unsafe. I attached the power pack and the power inverter to the bottom of the light stand, giving it stability and portability in case I needed to move it quickly out of a returning rain. I kept the weather umbrella in place, this time to keep the hot sun at bay.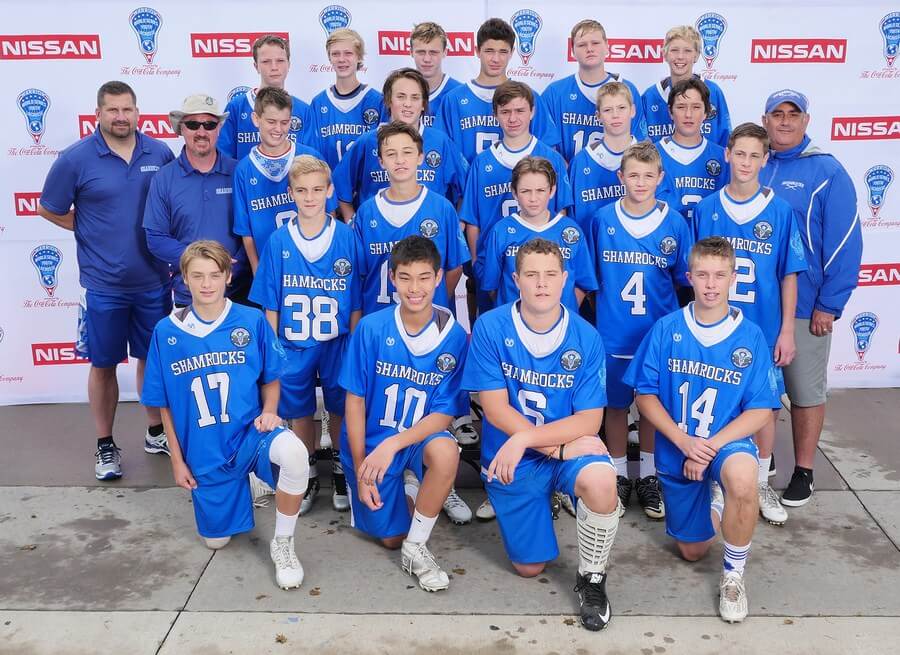 Photo C shows both the Canon Speedlite (at right) wrapped in a Ziploc bag and the full set-up with studio strobe and umbrella diffuser.
Photo D taken before the power pack could recycle, with no fill light.

Photo E shows a team nicely lit from the sun and Dynalite flash. You see the biggest improvement from the flash fill under the cap of the coach at far right. Camera is the Panasonic Lumix GH4, Lumix G X Vario 12-35mm f/2.8 Asph lens.
For more on lighting techniques, please buy a copy of Barry's book, " Flash Photography: Studio and Location Techniques" that's available from your favorite book or camera stores as well as including Amazon.com.