Portland Area
The Spokane, Portland & Seattle 700 locomotive, which was built in 1938 during the glory days of steam, will be at the National Train Day celebration on Saturday, May 10th in Portland, Oregon from 10 AM to 4 PM. Come on down to Union Station in downtown Portland for this fun event and a chance to see the SP&S 700. Mark Toal will be on hand to conduct and informal photowalk. This is your chance to meet Mark in person and talk about mirrorless photography.
Denver Area
The Denver portion of the PhotoWalk will be held at the Colorado Railroad Museum in Golden, Colorado from 10:00 AM to Noon. Joe and Mary Farace will be on hand to conduct and informal photowalk and the museum will be running the Denver & Rio Grande Western 346 steam locomotive. We'll meet outside the Robert W. Richardson Railroad Library (it looks like a train station) just before 10:00 AM and start walking just after. Entry fee to the museum for adults is $10, seniors are $8.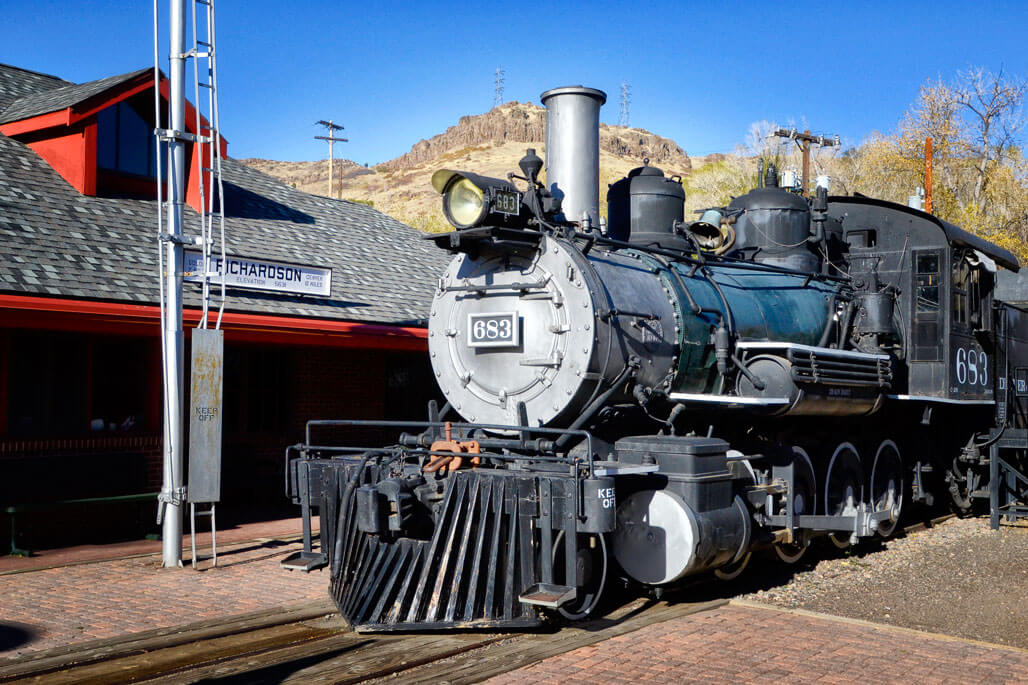 WEATHER: In case of inclement weather we will post any cancellations on the blog as soon as possible on May 10th.
The National Train Day PhotoWalk is sponsored my Mirrorless Photo Tips but even if you don't have a mirrorless camera and just want to see what the fuss about you're welcome to attend.