Posted on Apr 29, 2014 in
Olympus
The inexpensive radio slave I've been using for the past few years refused to work with my new mirrorless camera so I found a replacement. It was another inexpensive radio trigger and worked (most of the time) but was rather flimsy and constantly falling off whatever monolight I attached it. As I pondered the inevitable, I decided the best solution for my dilemma was to get a Pocket Wizard Plus X.
The well crafted and rugged PlusX model features 10 channels when working amongst other photographers or greater control over complex lighting situations. These channels are compatible with all other PocketWizards of the same frequency. An amber backlight illuminates the selected channel for better visibility when working in dimly-lit conditions (like my studio.) A tri-color LED provides a visual way to gauge the Plus X's battery life (2 AA's) when it's sending or receiving a transmission.

B ut what I liked best is it's simplicity of use: You attach a Pocket Wizard to your camera, another to a flash using the included cable, set both on the same channel and start taking pictures. I've seen the Pocket Wizard Plus X on sale for $99 each and you'll need two, one to transmit, and the other to receive.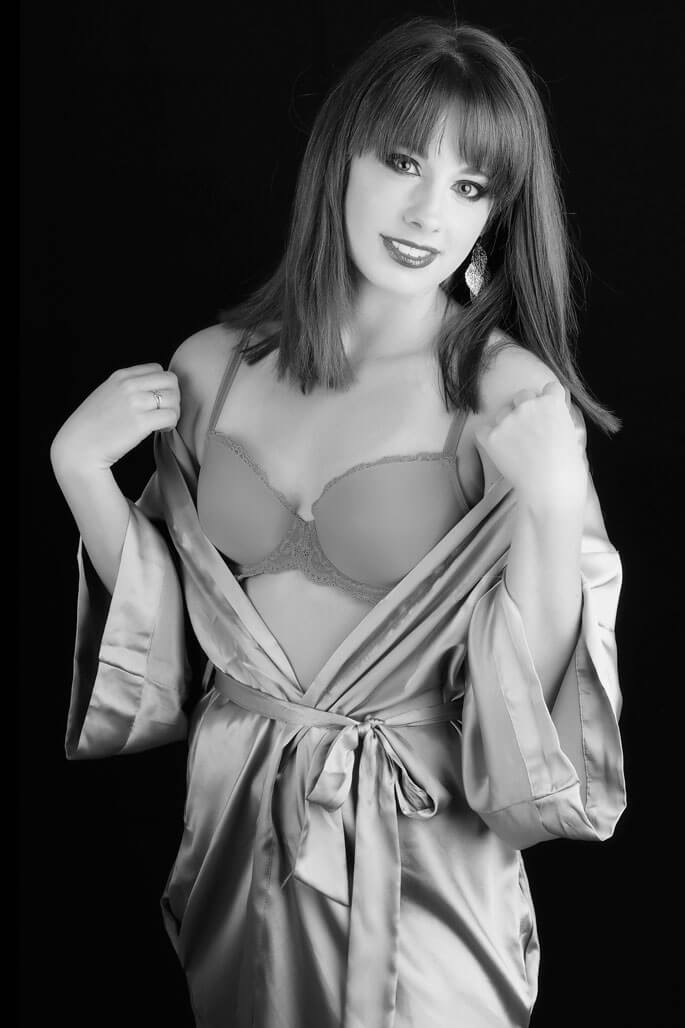 For this glamour-style image I made during a test shoot with new model Lori, I set up an old Flashpoint monolight with 30×40-inch Plume 100 lightbank attached. (It uses a custom-made speed ring made from an old Flashpoint reflector.) The light was placed at camera left and a 32-inch circular reflector is at camera right to give a soft and more flattering look to the lighting.

The image was shot in monochrome mode using an Olympus EM-10 with Zuiko Digital 45mm f/1.8 lens but captured using RAW+JPEG, so I could see the B&W effect—and show the model—but the image you see was created from the RAW file converted to B&W using Nik Silver Efex Pro. Exposure was 1/125 sec at f/10 and ISO 400.—Joe Farace