Posted on Jun 29, 2015 in
Uncategorized
Today's Post by Mark Toal
I've always been intrigued by the idea of photographing the same location from the same spot over a period of time. In the movie "Smoke" Harvey Keitel takes a photo of his Brooklyn smoke shop every day. (Joe likes to photograph the gazebo in Parker, Colorado's O'Brien Park.) In 1955 photographer Edward Steichen photographed a Shadblow tree in all seasons in order to show life's cycles of change and growth.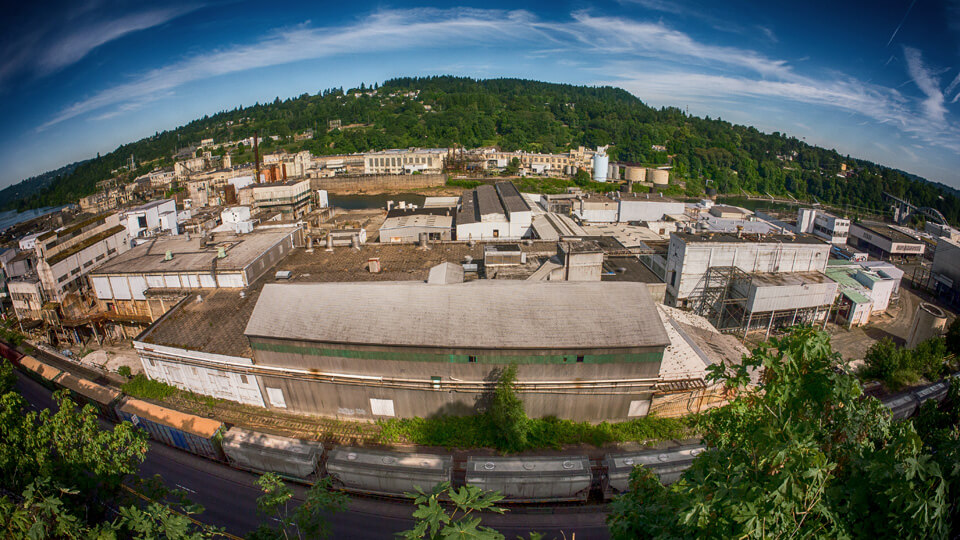 Recently thoughts about getting older and the death of my father-in-law have made me think about the changes that everything and everybody goes through. As we get older it's hard to see some things change but they have.
A couple of years ago the Blue Heron paper mill near my house in West Linn, Oregon suddenly closed after more than 100 years of operation. I've been walking by and watching the changes take place as the mill is slowly torn down.
I've decided to find one spot on the bluff above the mill to take a photo as frequently as I can. I'm not going to limit myself to one camera and lens, but instead try to interpret the changing scene and seasons I see it.