Posted on Jan 16, 2017 in
Featured
From the Best of Joe Farace , with photographs by Mary Farace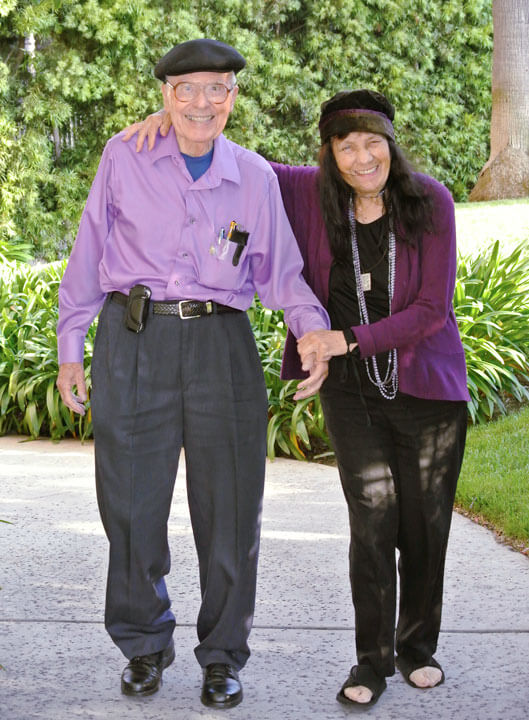 I strongly believe that photographers should use their technical and aesthetic skills to not only photograph their older friends and relatives but should display and preserve these images in an album or website so future generations will know what these people looked like in contemporary surroundings, not just in old, restored photographs.
I'm always surprised that people spend lots of time and money restoring old photographs of their grandparents and great-grandparents after they've passed away but little time making snapshots and portraits of them while they're still with us. Mary took the above photograph of her parents on the occasion of her mother's 90th birthday using her Nikon V1 and it captures, I think, the love these two people have for one another.
Mary also made the portrait of the late restaurateur and philanthropist "Daddy" Bruce Randolph. Mr. Randolph was known for his kindness, generosity, and for serving an annual Thanksgiving dinner for homeless and disadvantaged people. Mary's portrait of "Daddy" Bruce was made in a corner of his restaurant and used only the natural light coming through a doorway. To put Mr. Randolph at ease, no attempt was made to use fill flash or even a reflector. She was only able to make a few exposures before he was whisked away to a ceremony changing the name of a Denver street to Bruce Randolph Boulevard.
The most precious gift anybody can give is photographs of the people they care about. Photograph your kids; make portraits of your mom, dad, or grandparents so these images can be shared with future generations.