Posted on Jan 21, 2015 in
Panasonic
How I Photographed Mt. Hood from Hood River, Oregon
Today's Post by Mark Toal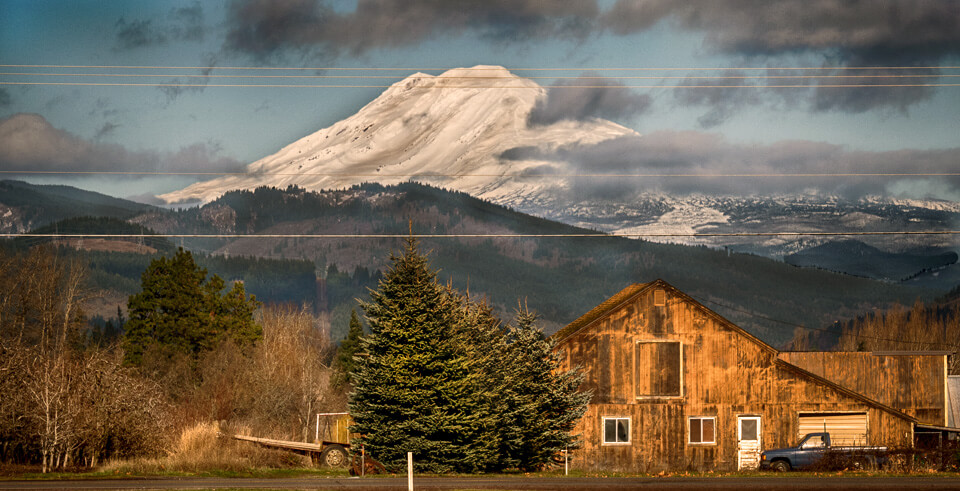 If you read this blog on a regular basis you know that I am not a nature photographer. As part of my job for Panasonic I'm headed to a nature photographers convention in San Diego next month so I thought I'd better give it a try.
I was in Hood River, Oregon visiting my friends who built the Rat Rod car that I photographed last year. As I pulled out of the driveway of their car repair shop I saw this amazing site ahead of me. The sun was hitting the barn and the mountain looked so close.
I used a Panasonic Lumix GM5 with the new small Lumix 35-100mm lens zoomed to 75mm. The camera was set in Program mode.
I know a true nature photographer would have found a spot to shoot that didn't show the power lines, but I'm happy with it for one of my first nature photos.