Posted on Sep 15, 2015 in
Panasonic
Today's Post by Mark Toal
It's easy to get so focused on what you set out to photograph that you forget to look around for other more interesting subjects. I recently went to a fly-in air show in Hood River, Oregon. Approximately 200 planes filled the field behind the Western Antique & Automobile Museum or WAAM as it's more commonly called. By the time I arrived at 8:30AM the sun was already extremely bright making photography difficult to say the least.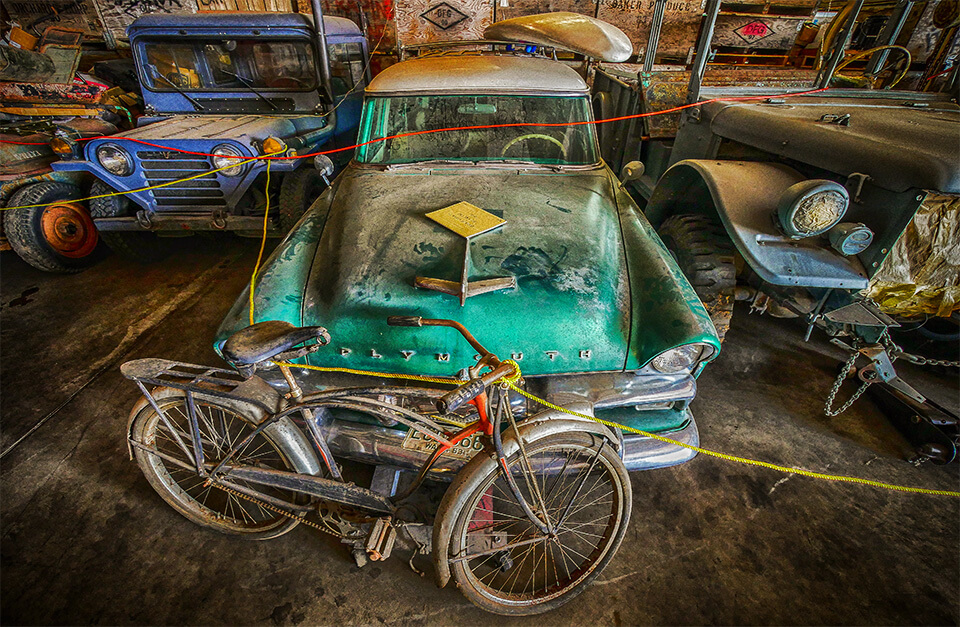 I joined a few friends for breakfast in a hanger where they store cars and planes that haven't been restored. As I got up to leave I noticed the old dusty cars that you see in this photo. I was surprised that nobody else was photographing them or even looking at them. Then on my way out in the parking lot I noticed an old car parked just down the aisle from my own car. Again the sun was brutal making it almost impossible to photograph the outside of the car so I stuck my Panasonic Lumix GX8 with the very wide 7-14mm lens into the open window and took a few photos. (Note: Joe took the GX8 to a car show this past weekend; look for a post this week on JoeFaraceShootsCars.com.)

I went out to an air show intending to photograph airplanes and came back with something completely different.