Mark previously wrote about using a Nissin speedlights with mirrorless cameras but now the company has a small but powerful flash that's designed specifically for Four-Thirds and Micro Four-thirds cameras.
At under 3 1/2-inches high, the Nissin i40 is really pocket sized and weighs less than eight ounces. It features a video light function with nine steps of output level adjustment. On the back there's a simple operation panel with two selector dials—function and power—that operate the flash. The function dial shows the mode you are in; the power indicator lets you adjust the power based on the mode in use.
Even though it's small, the i40 provides the features that you expect to find in a full-size flash, such as wireless TTL mode, high-speed synch up to 1/8,000th of a second and an impressive (especially considering its size) GN 131 at 105mm. It comes with two traditional optical slave modes suitable for both TTL flash triggering and studio strobe triggering, a feature that's often lacking in camera manufacturer's speedlights and one that will help find a place in my studio.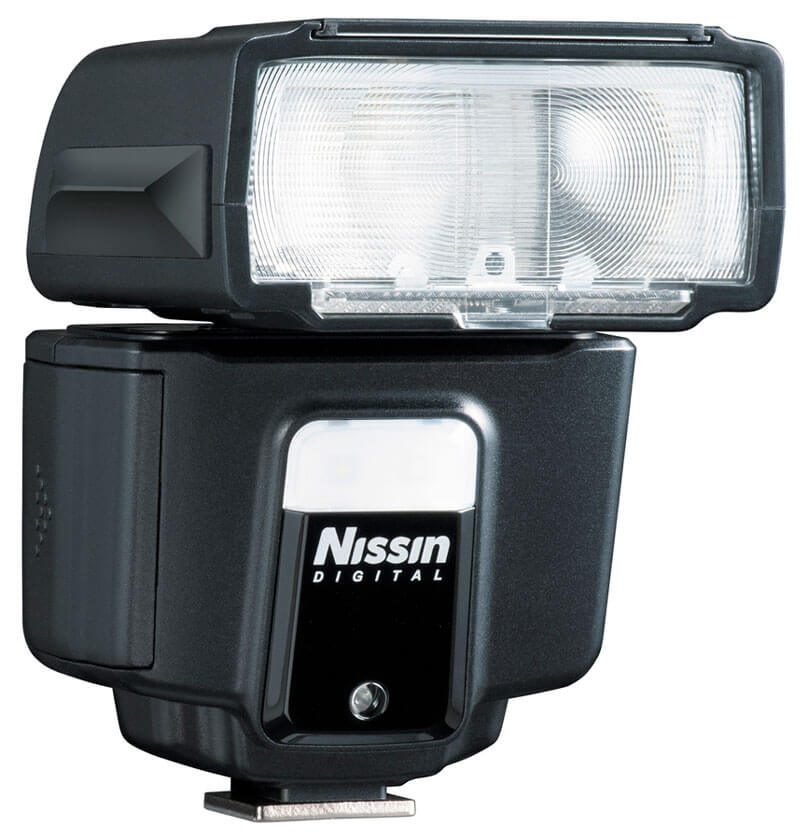 The i40's zooming head auto-adjusts to the lens setting and includes a built-in diffuser that gives a 16mm lens coverage. A softbox is included for softening light output and reducing shadows. The flash head rotates horizontally 180 degrees to right and left and tilts up 90 degrees. It has a metal hot shoe design with a quick-release button and is powered by four AA batteries giving it both power and the ability to recycle in 0.1-4 seconds.
I'll be putting the Nissin i40 though it's paces with both my Olympus and Panasonic cameras, so Look for some real world tests with the speedlight soon.—Joe Farace