A reminder that tomorrow, Saturday, May 10th, Joe, Mary and I will have our first PhotoWalk for National Train Day. Come on out and join us in Denver and Portland. The attached photo and video show the SP&S700 getting ready this week in Portland.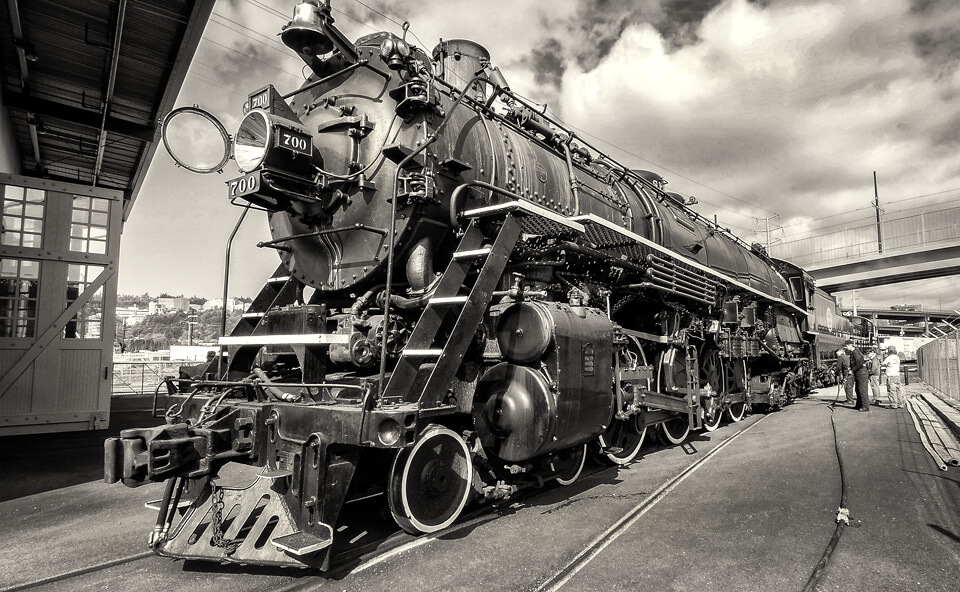 The Denver portion of the PhotoWalk will be held at the Colorado Railroad Museum in Golden, Colorado from 10:00 AM to Noon. Joe and Mary Farace will be on hand to conduct an informal, mostly social photowalk and the museum will be running the Denver & Rio Grande Western 346 steam locomotive. The Colorado Region of the Classic Car Club of America will display a variety of classic automobiles on the grounds. We'll meet outside the Robert W. Richardson Railroad Library (it looks like a train station) just before 10:00 AM and start walking just after. Entry fee to the museum for adults is $15, seniors are $10.
The Spokane, Portland & Seattle 700 locomotive, which was built in 1938 during the glory days of steam, will be at the National Train Day celebration on Saturday, May 10th in Portland, Oregon from 10 AM to 4 PM. Come on down to Union Station in downtown Portland for this fun event and a chance to see the SP&S 700. Mark Toal will be on hand to conduct and informal photowalk. This is your chance to meet Mark in person and talk about mirrorless photography. This event is free.