Posted on Dec 4, 2015 in
Featured
Today's Post by Joe Farace
Today's Stocking Stuffer is Duplicate Detective and it's the best $2.99 (as I write this) you'll ever spend.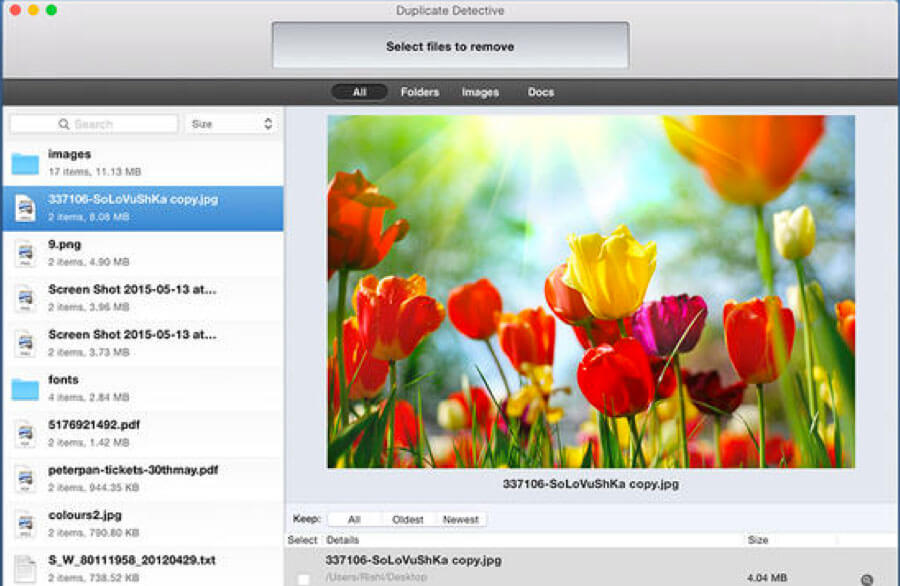 It's all too easy to end up with a hard drive or drives that are stuffed full of folders and along the way you may accumulate some duplicate files. We're only human after all and while our memories are fallible, the hard drives are not and they will keep files—even duplicates—for a long time.
Duplicate Detective's auto-selection feature quickly finds all matching duplicates, helping with speedy removal of large batches of files and folders. As an added safety precaution, there's a confirmation screen that allows you to verify and even visually inspect the files before they are removed. Duplicates are moved to your Trash, allowing for easy and safe recovery.
The app filters and sorts duplicates depending on their type, size, name, date and more. And you can choose how intensive the scanning process is by either reducing or increase the minimum duplicate file size value via the app's preferences.
Duplicate Detective supports Photos and iPhoto Albums, external hard drives and network volumes and filters and sorts duplicates depending on their type/size/name/age, etc. Best of all there's Double-check verification screen before deleting duplicates. You can even Blacklist certain folders to ensure they are never scanned
Duplicate Detective is a joy to navigate and is simple to use. You can use it to free up gigabytes of disk space (I did) by removing potentially thousands of duplicates that are cluttering up your Mac!