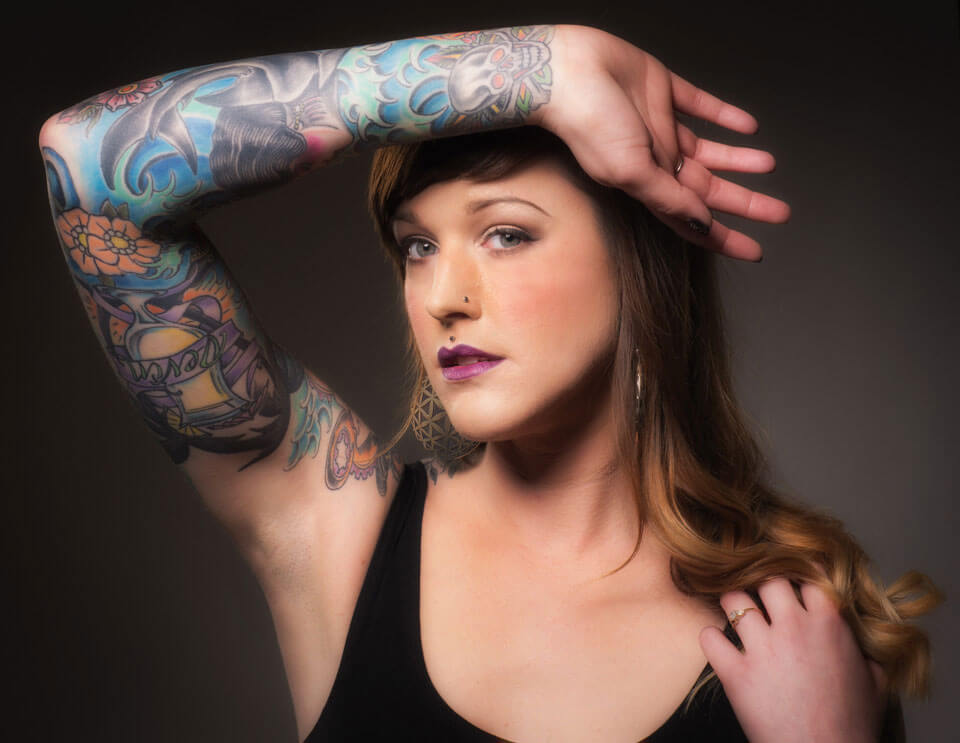 Last week a photographer in Eugene, Oregon emailed me asking if it would be possible to try out the Panasonic Lumix GH3 in his studio for a model shoot. Since I haven't used the GH3 in a studio setting and I was headed for Eugene I jumped at the chance.
Besides the Lumix GH3 I brought the Lumix 12-35mm f/2.8 and the 35-100mm f/2.8 lenses. When I arrived at Bob's studio and meet the model, Meghan, I knew that we couldn't go wrong. As you can see Meghan is tall and has beautiful tattoos including one of her mother from high school on her left elbow.
The studio images were shot with the Lumix GH3 with a single large soft box placed in front and above Meghan and two large soft boxes to the left and right placed behind her. I think the GH3 and pro series Lumix lenses did a great job. Now I really don't miss my Nikon.
Next, we headed to downtown Eugene and used to make this portrait of Meghan using a homemade beauty dish powered by a Canon EX 580 speedlite that was triggered by a Pocket Wizard. I handed the GH3 to Bob and I shot all of these outdoor photos using a Panasonic Lumix LX7.—Mark Toal