Posted on May 26, 2014 in
Uncategorized
Since some of the people who read this blog do not live in the United States, we wanted to give today's post a brief introduction:
Memorial Day is observed on the last Monday of May and until 1882 was known as Decoration Day. It originated after the Civil War to commemorate fallen Union soldiers. By the 20th century Memorial Day had been extended to honor all Americans who died in all wars. On Memorial Day the flag is raised to the top of the staff and then solemnly lowered to half-staff position, where it remains until noon. It is then raised to full-staff. On June 28, 1968, Congress passed the Uniform Holidays Bill, which moved four holidays, including Memorial Day, from their traditional dates to a specified Monday in order to create a three-day weekend.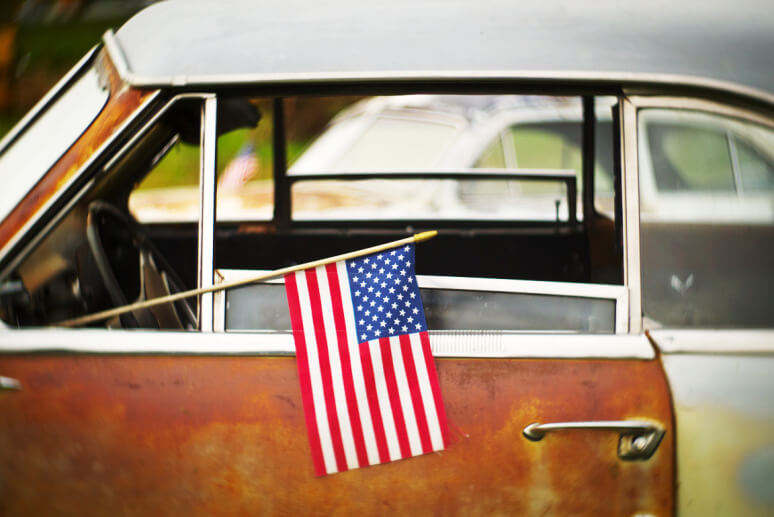 I was driving through a rural area about 10 miles south of Portland, Oregon when I noticed a yard full of old cars just begging to be photographed. I pulled over and was immediately attracted to the American flag on the car in this photo.
I wanted to draw attention to the flag so I decided to use the Lensbaby Sweet 35 lens on my Panasonic Lumix G3 camera with a Nikon to Micro Four-thirds adapter. The Lensbaby Sweet 35 has a shallow depth of field when used with a Micro Four-thirds sensor and it gently blurs the edges to draw attention to the main subject, in this case the flag.—Mark Toal