Today's Post by Mildred Alpern
"Those little town blues are melting away" John Kander and Fred Ebb
In 2012, a low cost Micro Four-thirds prime lens from China, the 34mm f/1.8 Jackar Snapshooter hit the market and got mixed reviews. Intrigued by the alternating praise and disdain, I bought the lens. I'm glad I did. Now discontinued, its currently available on eBay.
The Jackar a small all metal lens with aperture and manual focus rings. No auto focus here. Configuring the "magnify to a button" feature on my Olympus E-M5 facilitates focusing. For those who like sharpness corner to corner at all f-stops, the Jackar disappoints. Most critics would describe the edges as soft. I view them as melting away. The center is crystal sharp with the evanescence at the periphery, particularly when shot at f/5.6. Wide open, the image tends to be soft overall, nice for a dreamy portrait, and I find the colors to be vibrant.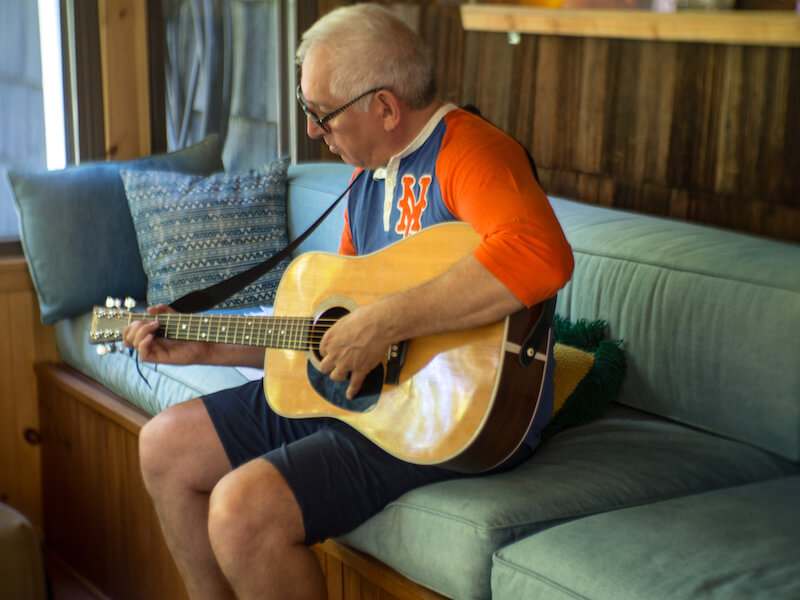 This lens is quirky and unpredictable. It would be hubris to think "I nailed it." Here lies the challenging fun. In terms of clarity and softness, each f-stop produces different results and there are no click stops on the aperture ring. You have to look at the lens markings to set it. You don't know what you got until you load the images on the computer screen and then there is no record of your f-stop in the EXIF data.
All images were shot with the Olympus E-M5 and Jackar Snapshooter lens. I recorded my f-stops for the blog. The guitarist was shot with an exposure of 1/50 sec at f/1.8, ISO 200 and EV-1/3; the talking couple at an exposure of 1/500 sec at f/5.6 and ISO 200; the fruit stand at an exposure of 1/500 sec at f/2.0, ISO 200 and EV-2/3.