Posted on May 19, 2015 in
Panasonic
"I fancy, it is springtime in the Rockies. The flowers with their colors are aflame…"—Gene Autry
Today's Post by Joe Farace
There is no more beloved singing cowboy than Gene Autry and I was lucky enough to see him perform with Champion the Wonder Horse when I was a kid but clearly Mr. Autry was never in the Rockies in the Spring. At this time of year, weather here is unpredictable with rain and snow (it snowed on Mother's Day) and the only flaming flowers are in florist's shops, so shooting flowers was not in the cards for my field test of the Lumix G Macro 30mm f/2.8 ASPH Mega OIS lens. If you're late tuning in, check out the basic facts of this lens in Part I.
I headed down to Hidden Mesa Open Space to shoot some wood textures on the old buildings there and when that gave me few macro photo ops, I went to 17 Mile House, and ended up shooting baby pine cones, the only thing really bursting into bloom during Springtime in the Rockies. It's there I ran into one of the most important rules of depth-of-field: There is a range of acceptable focus that is one-third in front of where you focused and two-thirds behind it. This can be seen in the pine cone shot.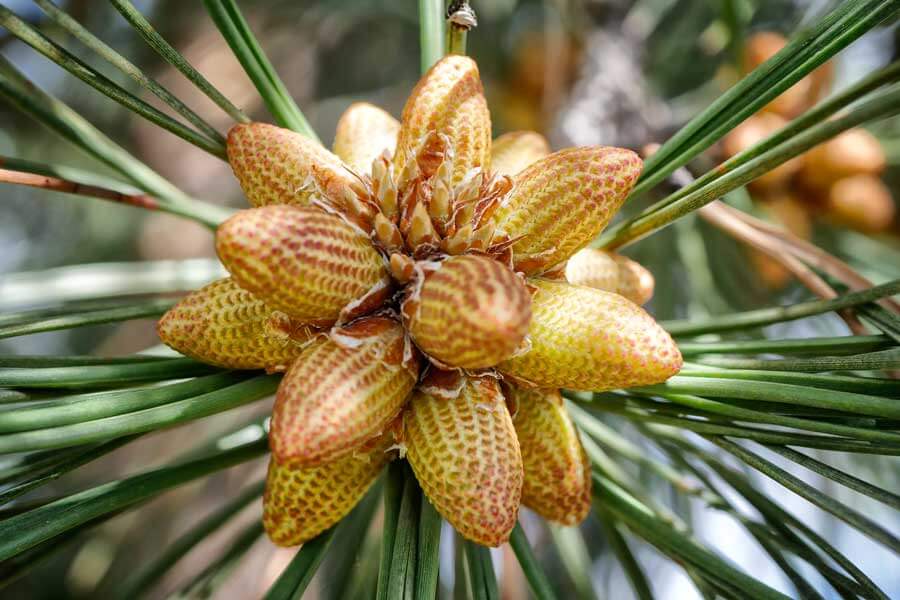 The lens measures 4.4 x 3.3 x 3.3-inches and is slightly smaller than the more expensive ($897.99) Leica DG Macro-Elmarit 45mm f/2.8 ASPH. Mega O.I.S. lens, which measures 4.8 x 4.1 x 4.0-inches. The 45mm is lighter giving the appearance of being smaller, even though it isn't. It has the advantage of 15mm longer (30mm equivalent.) When shooting at the G Macro 30mm f/2.8's closest focusing distance of 4.13 inches you shadow can creep in the shot and if photographing insects you could easily frighten them off simply by being closer.
Overall the Lumix G Macro 30mm f/2.8 appears well made but I miss the OIS on-off switch found on other Mega O.I.S. lenses. You can, of course, control this feature from menus but I wonder if this prevents you from using the lens with Olympus bodies that have in-body stabilization. (Since inquiring minds want to know I did just that in part III, where I use the 30mm Macro for portraits—yes portraits.) I liked its internally focusing which keeps the lens the same size and prevents any filters (think polarizer) from rotating when focusing.
Overall, I like to think of the Lumix G Macro 30mm f/2.8 ASPH Mega OIS lens as a slightly longer than "normal"lens with Macro capabilities and with a price tag ($397.99) that while not a bargain, won't break your piggy bank, if you're into macro photography or just want to give it a try, it's a great starting point.