Posted on Sep 22, 2015 in
Video
Today's Post by Mark Toal
Over a period of 23 days in September days I traveled to Hood River, Oregon for the building of this year's Rat Rod car. Gary Fisher and his crew had 23 days to build a car almost from scratch for under $3000. Last year I took mostly still images and a made a time-lapse video. I recently wrote a post about how I'm still hesitant to shoot video so I decided to shoot mainly video of this year's car being built.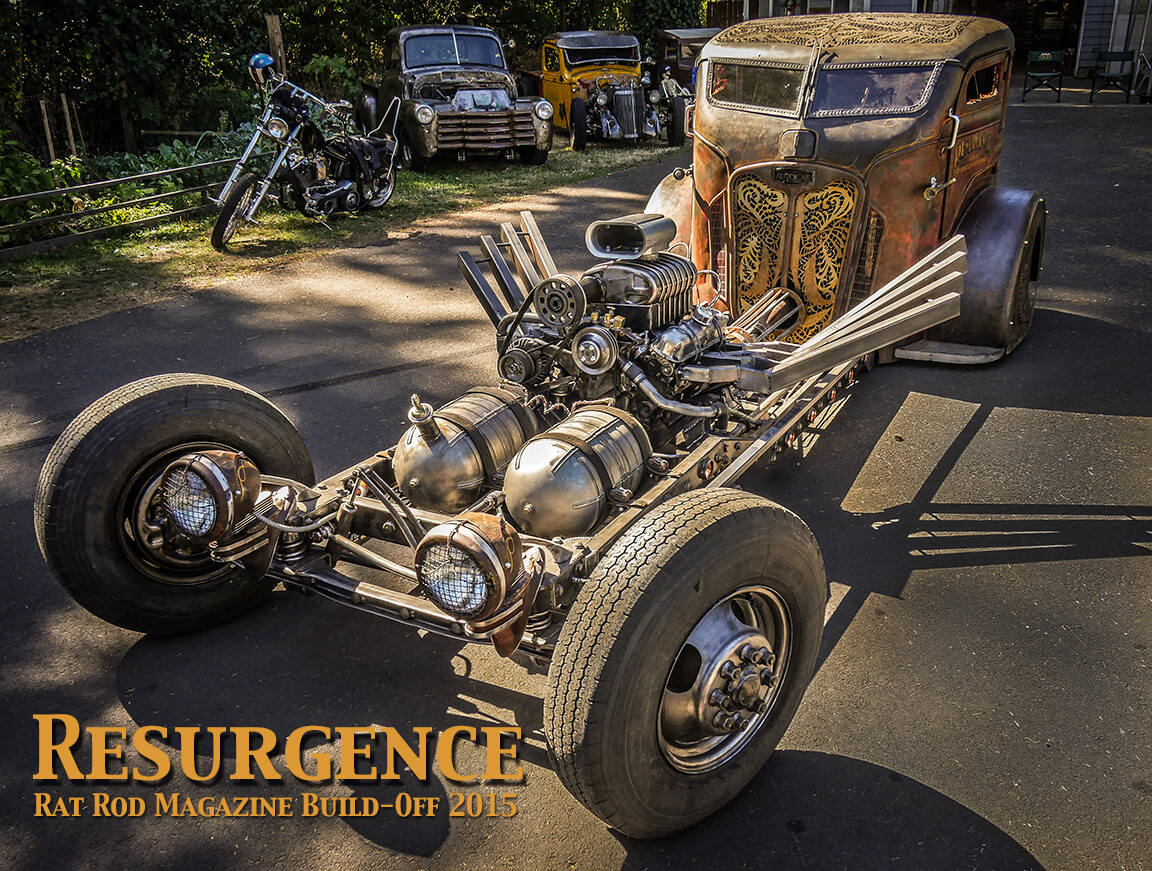 They just finished the car and are preparing to take it to St Louis for this year's competition. It will take a while to put the entire video of the build together, but I'd like to share a quick video that I put together of the unveiling of the car.
I set up two GoPro type cameras on tripods and just let them run as the car drove out of the garage for the first time. The first scene was shot with a Ricoh WG-M1 camera, the second scene was from a GoPro 2 and the final scene of the car exiting the garage was shot by me handholding a Panasonic GH4.
I'm still working out my video processing workflow. I viewed and trimmed the scenes in Adobe Lightroom and then opened them in Photoshop CC to correct color and contrast and do slight cropping and straightening. I then brought all three scenes into Adobe Premier Elements 13 to add transitions and text.
Here is the short film of the first drive of the Rat Rod along with a still image I took with the GH4 after the car stopped.