Today's Post by Barry Staver
I'm using strobes less and less thanks to my love affair with continuous lighting. It's another one of those "never say never" moments that keep popping up in my shooting. It's a no-brainer that they're needed for the video work, so why not use them for stills too. One set of lights doing multiple duty. Simple.
I like seeing the light on my subject all of the time, similar to modeling lights on larger electronic flash units, but without the blast of light coming from the flash tube when the shutter is pushed.
The Manfrotto Spectra 1 x 1′ LED Lights are my go to studio lights, supplemented by smaller LED's for background, hair, and accent light. They pack easily for location work too.
These still images of my good friend and yoga mentor Karen, were taken in the middle of an extended video shoot. They're not frame grabs from the video but dedicated still photographs. We were working on one of my "Blink of an Eye" videos that will be used to market and promote her yoga teacher training, when she suddenly announced that we also needed new still shots too. Since the teacher trainees in her class were on a short lunch break, she thought it would be a good time for stills.
The video was being shot over the course of several days, lighting was all natural, streaming in thru the yoga studio windows, but I had several LED lights on hand, just in case.
In mid-stride I was able to switch modes on the camera, (I'm using the Lumix GH4 which easily handles stills and motion), make a few easy adjustments, change the lens, set up one LED panel in two minutes for fill light and begin shooting. Without this LED light her face would have been in full shadow in photo #1. The light provided a nice "pop" onto her face in photo #2.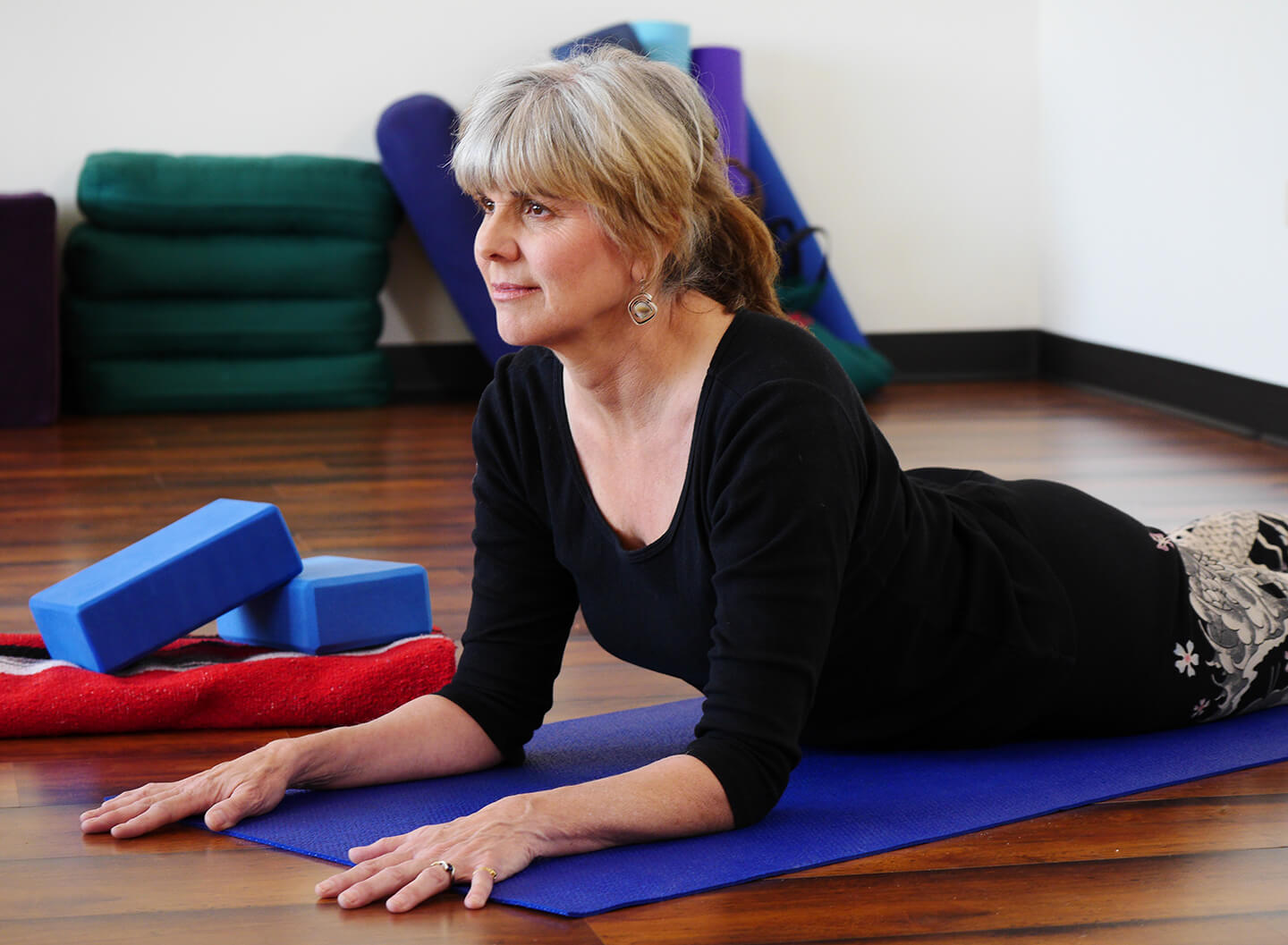 I didn't have to drag extension cords across the studio to power the panel, because I plugged it into Paul C. Buff's Vagabond Mini Lithium Inverter. In addition to quick set-up, the color balancing and light intensity are easy to set visually. The soft box is a Chimera Universal LED Tech 1×1 lightbank.

The photographs were taken, lighting equipment stowed out of the way just as her students returned and the afternoon class and video shoot resumed.