Posted on Sep 16, 2015 in
Uncategorized
Today's Post by Joe Farace
New stuff inspires me. It can be a new camera, new lens, or just a new place to make photographs. I get ideas and inspirations for portraits from a several of different sources.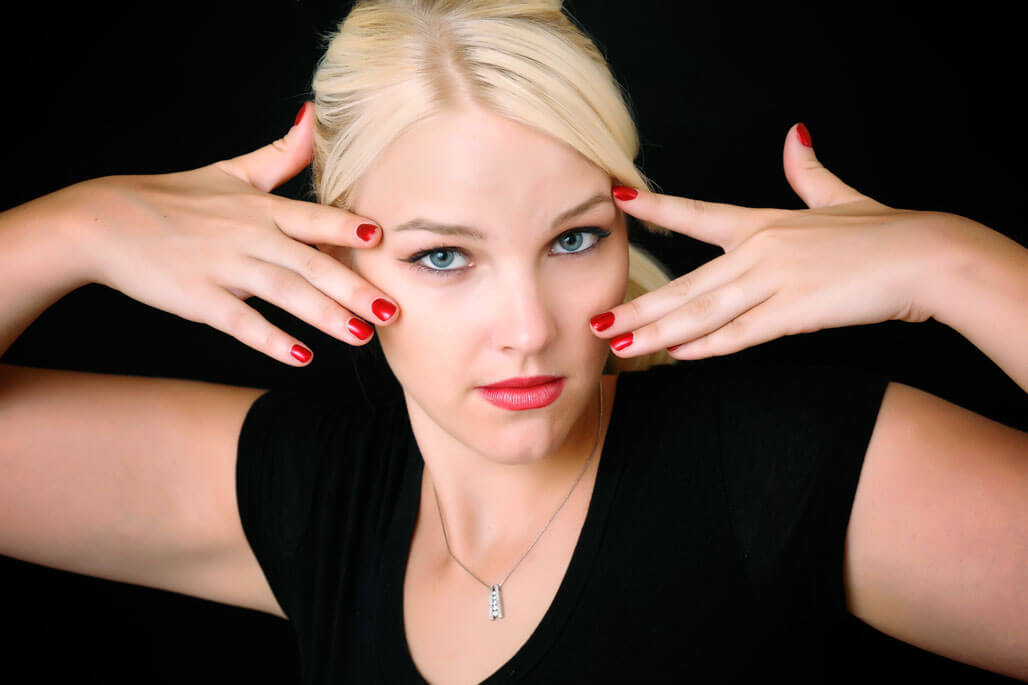 As I mentioned in my other blog, Saving the World, One Pixel @ a Time, one of my main influences isn't other photographers but the movies. I love all kinds of film, foreign movies, Hollywood blockbusters and little independent films. When making portraits, inspiration for poses come from the movies too, in this case it's the dance scene in Pulp Fiction and while initially this pose was the subject's idea, we worked on it together to achieve this final result. And I know that In Pulp Fiction, Mia Wallace is a brunette but both Uma Thurman and this subject are blondes. Give it a try. What's your favorite movie?

The best possible combination is to take all of those different kinds of inspiration and see where it leads. Look around your office, studio or home and you'll be surprised at what you may find. Like a lot of photographers, I collect old cameras. I'm not a serious collector but was inspired by some of the images made by the late Peter Gowland who often used cameras as props. Mr. Gowland was a pioneer in both the technical and aesthetics of photography and was kind and encouraging to me and my photography late in his life.
My book "Joe Farace's Glamour Photography
" is dedicated to Alice and Peter Gowland. This portrait of my wife, Mary, is an homage to the kind of shots Mr. Gowland made during the 1950's.