Today's Post by Mark Toal
Somewhere I read that Infrared photography is not good for portraits. Skin tones can look strange and eyes will be black was the usual reason given. By accident last week I found this is another rule that can be broken.
I was shooting with a photo class in Tucson, Arizona when one of the class member's camera battery died. I loaned him the battery from my camera, which left me to shoot with my Panasonic Lumix GX7 that was recently converted to infrared by LifePixel.
I started with the portrait of the model with her eyes closed since I assumed that her eyes would come out dark. When I went to shoot the other model the other students weren't crazy about my wanting her to close her eyes so I just shot normally. I was surprised when I saw the images that her eyes not only look good but are an important part of the photo.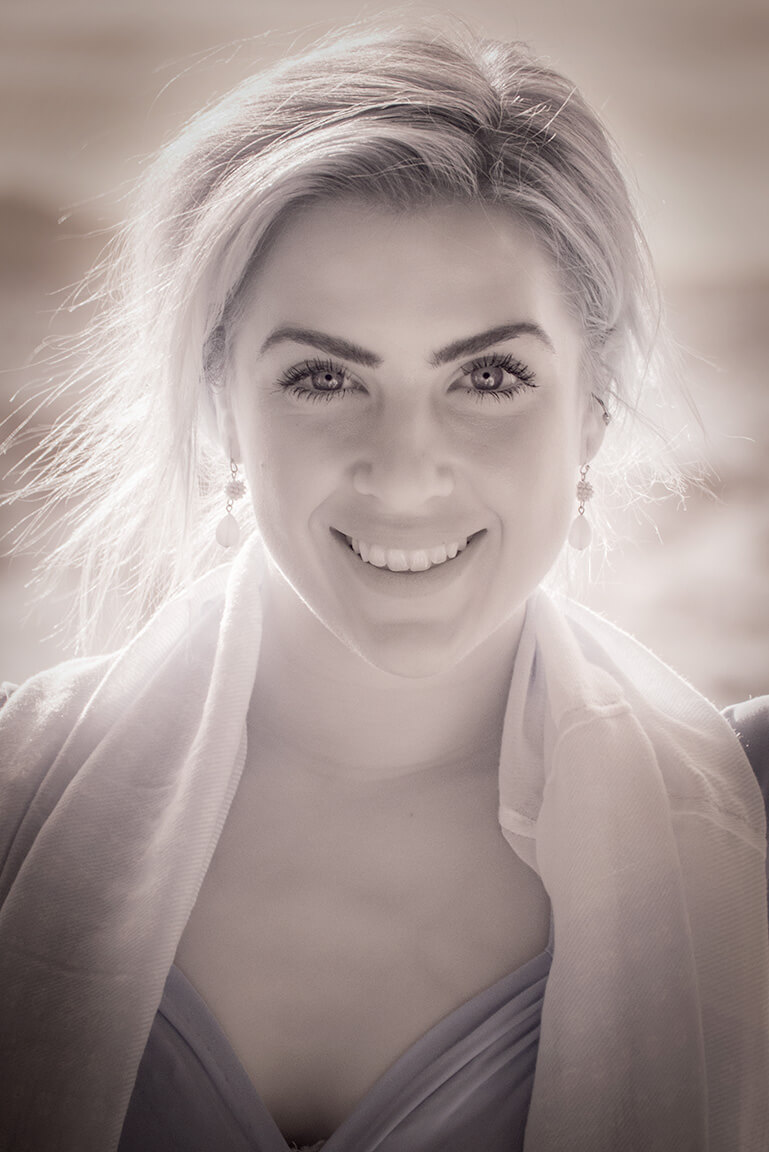 From the research that I've done it seems that the bright Arizona sun caused her pupils to be smaller which is where the dark area is. If I had been shooting in a darker scene where the pupils were more dilated I would have gotten darker eyes.
You can try infrared photography for yourself by having one of your old cameras that's just sitting around gathering dust converted to IR-only operation. And by using the coupon code "farace" at LifePixel, You can save some processing time when having your camera converted to infrared by them.
This coming Monday, March 14, you can read Joe's take on infrared portraiture, on our sister site 'Saving the World, One Pixel at a Time." The link is www.joefaraceblogs.com; be sure to visit on Monday.
Joe's book, "The Complete Guide to Infrared Photography" is currently out of print but you can get an affordable used copy or not-so-affordable new copies of the book from Amazon.com.