Posted on Jan 28, 2014 in
Olympus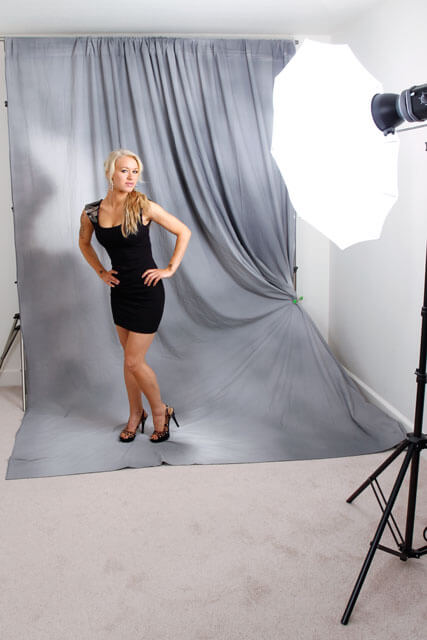 Mary and I have fond memories of using early generation Bowens monolights; they were the first really "good" lighting system we purchased when establishing our studio in 1982. We loved shooting with those big, black paint can-shaped 800B monolights because they were inexpensive, dependable and powerful and from what I can tell from my tests of Bowens' two-light Gemini 400Rx kit that continues to be the case.
Bowens' Gemini Rx family of monolight includes two models—200Rx and 400Rx—both of which have built-in Pulsar radio control. The 200Rx has 200 Watt-Second output while the 400Rx models deliver 400 Watt-Seconds. Weighing it at under six pounds, the Gemini Rx monolights are lightweight and include a built-in radio receiver that mounts atop the monolight and can be controlled (off-slave-radio) via a soft touch push button.
For this lighting set-up with Stevie , I removed the black cover from the 36-inch Bowens umbrella's, included in the kit. It was easy to do and I mounted the umbrella in shoot-through mode on a Bowens Gemini 400Rx (as key light) that was placed camera right. A second 400Rx with umbrellas was used as fill and placed at the back of my 11×15-foot in-home studio just behind my shooting position.
The finished portrait was shot with an Olympus OM-D E-M5 *mirrorless camera using a Digital Zuiko 12-50mm f/3.5-6.3 power zoom lens at 24mm. Image was converted to monochrome using Silver Efex Pro.
* As I write this the Olympus OM-D E-M5 is on sale at B&H for $499. An even better deal is the Olympus OM-D EM-5 Elite for less than a dollar more.