Today's Post by Joe Farace
Fotodiox's Pro High-Intensity Studio LED studio light is available in two versions including a Tungsten or the Daylight model I used for this shot. Both produce output of 7600 Lux/m or 600 foot-candles and have a CRI (Color Rendering Index) of 85. Fotodiox claims it produces the equivalent to a 600-Watt incandescent source and the output is dimmable from 0-100%.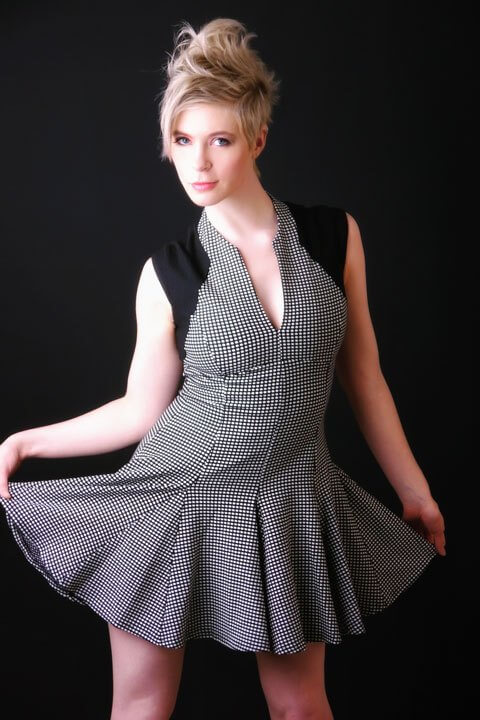 I used a Gossen Luna-Star F2 meter set at ISO 100 to measure the Daylight model's maximum output at ten-feet producing an exposure of 1/15 sec at f/2.8.9. I used a pocket spectrascope to analyze the quality of Fotodiox LED's and found a smoothly reproduced spectrum with no spikes or missing color bands.
The light's built-in glass diffuser produces soft, even lighting and a rear-mounted fan prevents heat build-up allowing comfortable and longer sessions for subject and photographer. I usually complain about the noise studio light fans produce but this one quietly does its job. The Pro High-Intensity LED light comes with a removable 12-inch Reflector that has a white interior along with a diffusion sock that can be attached to the front of the reflector to soften the light. It has a Bowens S-compatible mount for attaching accessories such as soft boxes, barndoors, and snoots.
Following the basic lighting guidelines that a big, diffuse light source being placed close to the subject creates the softest possible light, I used the Fotodiox LED studio light with a 47-inch Glow Grand Softbox mounted (see above) to photograph Pam Simpson against a black Savage Infinity vinyl background. A Westcott Scrim Jim was used as a reflector at camera right. Camera was a Panasonic Lumix G5 with 14-42mm kit lens (at 42mm) with an exposure of 1/125 sec at f/5.6 and ISO 800,
Model Pamela Simpson is featured on the cover of my book " Posing for Portrait & Glamour Photography" and you can see more of her and learn about my posing techniques in the 159 pages of this book. Brand new books are available from Amazon.com for just $14.75.