Posted on Apr 9, 2015 in
glamour photography
Today's Post by Joe Farace
The negative is comparable to the composer's score and the print to its performance. Each performance differs in subtle ways."—Ansel Adams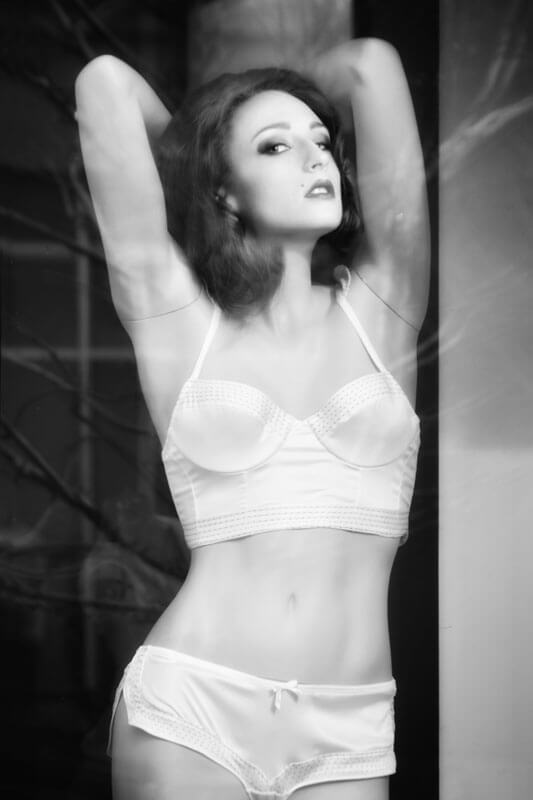 Legendary digital photography guru Kai Krause was fond of saying that there are thousands of images hidden inside your photographs waiting to be unleashed and I think that's true. Unlike Ansel Adams who previsualized how his final print would look while he was capturing the image, I find that many times my photographs are only fully realized after I start working on them in the digital darkroom.
At left is a composite image that combines two different— indoor and outdoor—shots made at two different times and places. The original shot of a shop window was made photographing a window in an outdoor shopping mall while the face, that belongs to a model who appears 0n the cover of "Joe Farace's Glamour Photography," was photographed in my former home studio.
I'm a big fan of the 1985 movie Mannequin in which Kim Cattrall portrayed a department mannequin that comes to life and decided to interpret the image as a homage to an earlier 1948 film called One Touch of Venus starring Hedy Lamar that had a similar theme and make it black and white.
In the composite, the model's face was cut and pasted onto the mannequin photograph using Photoshop's Layer's, then the (soft-edged) Eraser tool was used to blend the top (face) layer with the bottom (Mannequin) layer.
My book, Joe Farace's Glamour Photography, shows how to use the least amount of equipment to shoot glamour portraits. It includes tips on working with professional models as well as amateurs using just a few basics pieces of gear and includes information on finding glamour models, working with natural light, and adapting any location for glamour photography