Posted on Jan 28, 2015 in
Panasonic
Today's Post by Mark Toal
Some color combinations grab my attention every time and I just have to take the photo. Blue and yellow is the main one that I can't resist. This color combination appeals to most people but since moving to the Northwest with its long gray winters I find it captures my attention even more.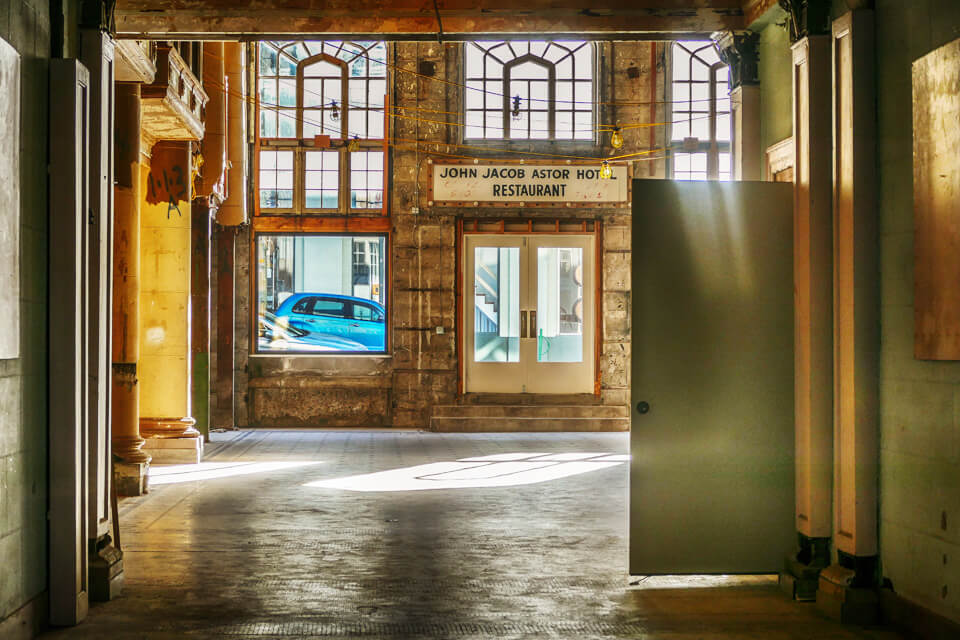 I was walking down the street in Astoria, Oregon when I saw this restaurant under construction. I pressed my Panasonic Lumix FZ1000 to the window to eliminate reflections, zoomed the lens to where it looked good to me and took this photo.
I had a 20×30 inch print made and now it brightens every winter morning as I walk down the stairs.