Posted on Feb 19, 2015 in
Panasonic
Today's Post by Mark Toal
Last week I was hired to photograph the Doctors at a veterinary hospital here in Portland. I didn't have much time or space to work with the Doctors between appointments so I set up my lighting in an exam room.
The Quantum T5D flash that I used as a light source is powered by a small Quantum battery pack that you see mounted under the flash. I bounced the Quantum flash off a wall behind me to soften the light. I used my Panasonic Lumix GH4 camera along with a PocketWizard wireless flash trigger to fire the Quantum T5D flash.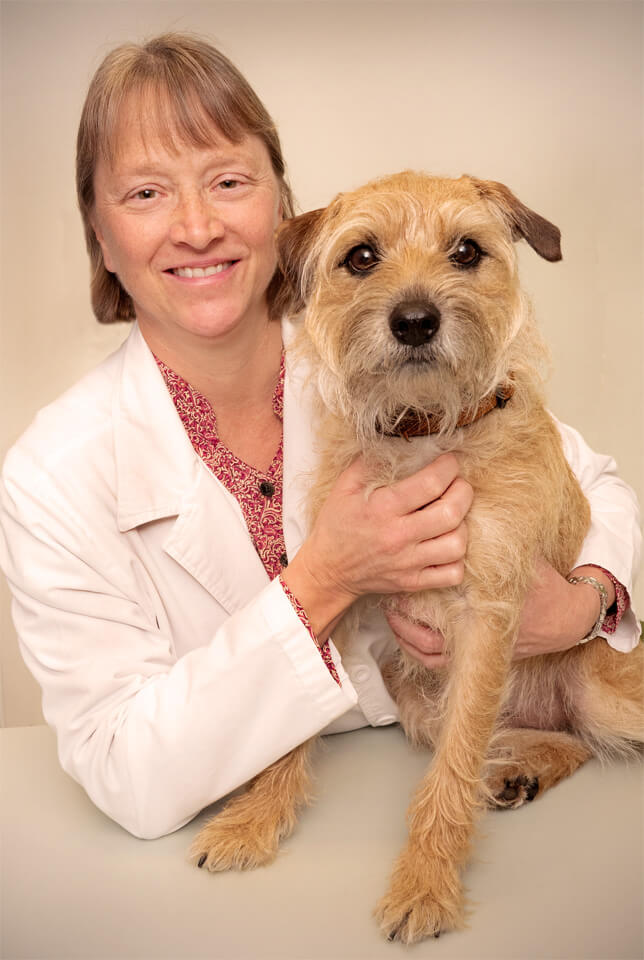 I used Panasonic's Lumix 12-35mm f/2.8 lens on the GH4 set to f/6.3 at ISO 400. I choose f/6.3 to make sure that everything was in sharp focus. With pets it takes quite a few shots to get a good one and the Quantum T5D has the power and fast re-cycling times to shoot quickly.
A camera flash that uses AA batteries would have provided the same lighting but not the fast re-cycling times I needed.