Posted on Mar 25, 2015 in
Panasonic
Today's Post by Mark Toal
Cars can be tough to photograph. Joe is an expert at it so if you want to see how to do it take a look at his blog on how to photograph cars. I felt like I got lucky with this shot of Gary and the two Rat Rod's that he has built.
For this photograph, I used a Panasonic Lumix GH3 with the Lumix 7-14mm lens at 7mm.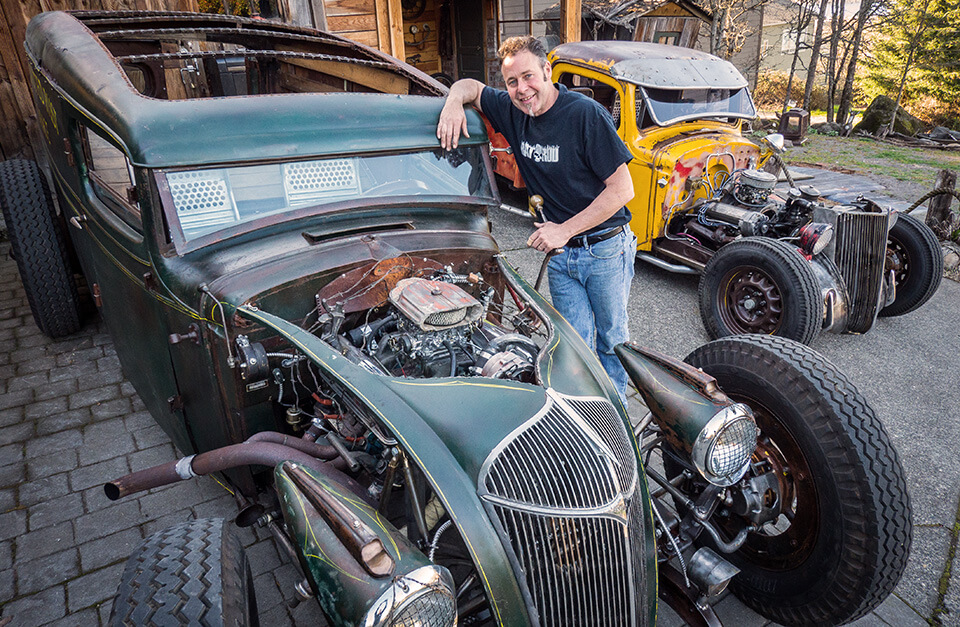 I wasn't having any luck at ground level and there wasn't a ladder in site so I turned on the camera's Wi-Fi, put my Panasonic GH3 on top of an extended monopod and held it high. The allowed me to frame the shot using the Lumix App on my iPhone to see what the camera was seeing. I fired the shutter from the phone and lucked out again.