Posted on Feb 25, 2015 in
Panasonic
Today's Post by Mark Toal
My friend Doug Hunt asked me to shoot a video of him performing at the Artichoke Café here in Portland, Oregon. I also wanted to get some still images of Doug performing so I shot the video in 4K using a Panasonic Lumix GH4. This way I can grab an eight-megapixel still image from any of the video frames.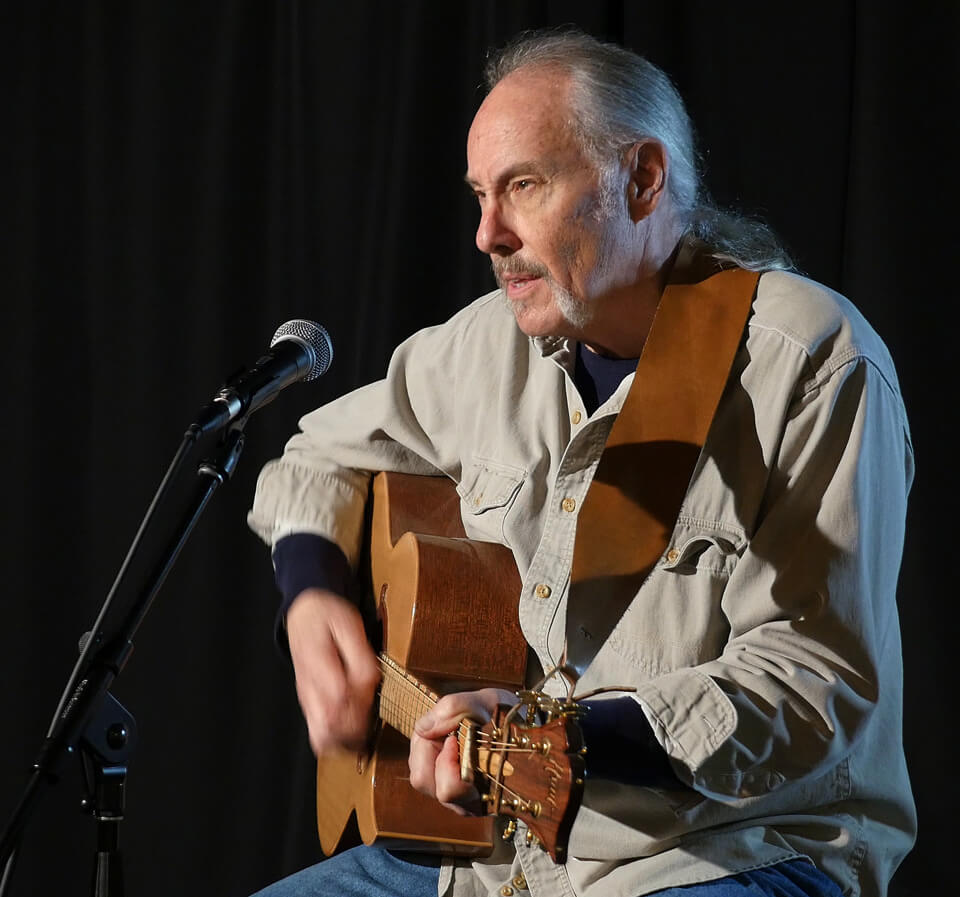 If you've ever photographed anyone performing music you know how hard it is to get a good still photo. By shooting only video and pulling still frames out using Adobe Lightroom I'm not only guaranteed of getting a good pose but I don't have to bother the people at the concert by shooting a lot of still images. I also got to enjoy the show without looking at it through a lens.
The GH4 was in the video mode: 1/60 second shutter speed, ISO 800, 30 frames per second, MOV format with the Panasonic Lumix 12-35mm f/2.8 lens set to its maximum aperture. I normally would have used a higher shutter speed to get a still image without any motion blur but the main purpose of the shoot was the video and (to me) it looks more natural when shooting at a 1/60 second shutter speed.
Here's a video on how to grab a frame from a 4K video