Posted on Sep 11, 2015 in
Uncategorized
Today's Post by Joe Farace
Photoshop actions are a series of recorded instructions that let you achieve a specific effect without having to manual apply each step of a process. Actions use the .atn extension and are compatible with Mac Os or Windows computers. Once an .atn file is loaded into the Actions palette, it runs with a single button click.
Not to be confused with Lightroom presets that are similar (but different) than Photoshop actions in that they use the same file type for both Mac OS and Windows systems. Typically "presets" means Develop Presets but they are also available for eight other Lightroom functions. Like actions, you can make your own presets or purchase them commercially.
How about transforming your photo, by placing in on the label of a vinyl record or a DVD? Panos Efstathiadis the proprietor of PanosFX is an amazingly talented designer of Photoshop actions. Please visit his site for a look at the wide variety of free and affordable software for Photoshop as well as Photoshop Elements.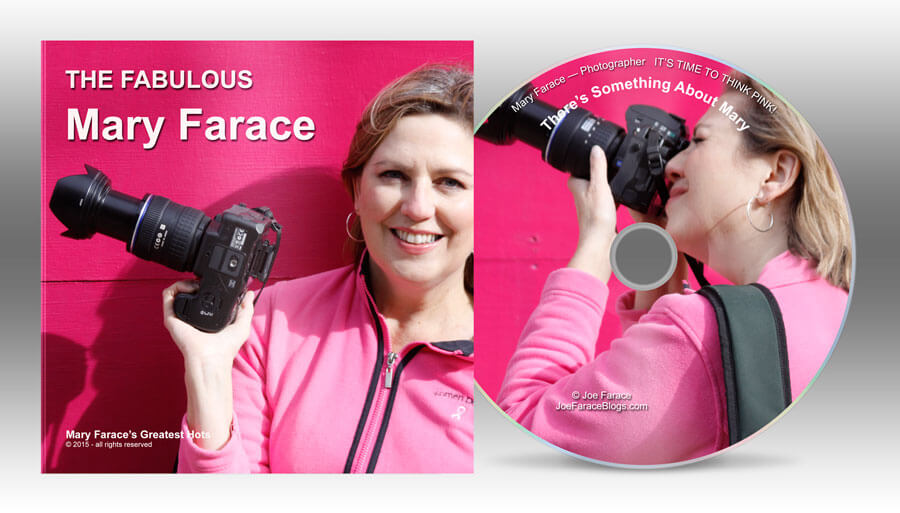 Vinyl Records & DVDs is a set of Photoshop actions that creates the image of a high-resolution vinyl record or a DVD from scratch. The core actions create a Photoshop image of a vinyl record or a DVD and puts your photo and text onto the label.
The set contains: Four different vinyl record styles ("45", "45-large hole", "LP" and "My Record",) one DVD cover action and two actions that create a sleeve for the vinyl record/DVD. Compared to some of Panos' other actions this one takes some practice. Before tricky section he displays a pop-up menu of what steps to do next. Tip: If you have a good memory you won't have any problems but I made a screen shot (of the instructions) to refer to so I wouldn't get lost.

There's a free version you can try or you can purchase the Full Monte, which is €6.50 or about $7.27 at today's exchange rates.