Posted on Nov 17, 2015 in
Featured
Today's Post by Barry Staver with Joe Farace
Weather can provide the backdrop and subject matter for many incredible photographs. To capture these images a photographer must be willing to uncover his or her precious camera and risk getting it wet. Don't worry, your camera can take it. Most modern digital cameras are well-sealed and modest rain or snowfall won't penetrate their interiors.
Of course, you will need to take some precaution to cover it between exposures. Tuck the camera inside your coat. Put a plastic bag over it, or put it back inside your (hopefully) waterproof camera bag. Under these conditions, you won't melt and neither will your camera. Joe collects shower caps that are thoughtfully provided by hotels and keeps a few in his camera bag to cover his camera when working in the rain.
Caption: Photographing in the rain is a challenge. You can hold an umbrella or do what Joe did when photographing these students on the streets of Tokyo—get wet. He was also indulging his propensity for movie homage and in this case it's Alfred Hitchcock's "Foreign Correspondent."
Most lightning shots are made from afar so a cityscape or landscape can be included as a framing device for the composition. The distance provides safety and the city in the foreground and background can produce a dramatic photograph.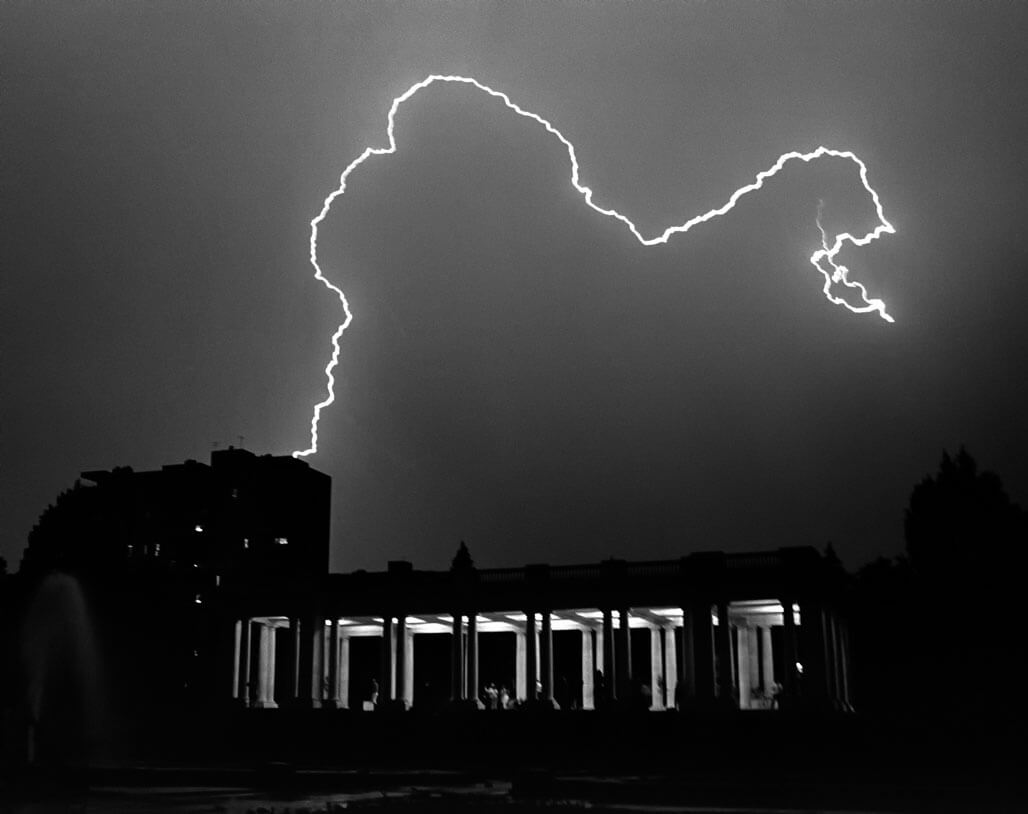 A typical summer day in Denver, Colorado begins with blue sky, warm to hot temperatures shifting to a stormy afternoon. Weather in the form of dark, ominous clouds often roll in from the Rocky Mountains west of the city. In less than thirty minutes a nice day can become a dark, stormy one, followed by clearing, a beautiful sunset and pleasant evening. Nevertheless, you don't want to be exposed during a lightning storm.
According to the National Oceanic and Atmospheric Administration lightning kills 90 people every year in the USA.
Barry Staver is the co-author, with Joe Farace of the now out-of-print book " Better Available Light Digital Photography" of which used and digital copies are available from Amazon.com.