Today's Post by Mark Toal
Today is the latest in a series of posts about my favorite accessories. I don't mean ones that I admire or people have told me that they like, but ones that I use every day.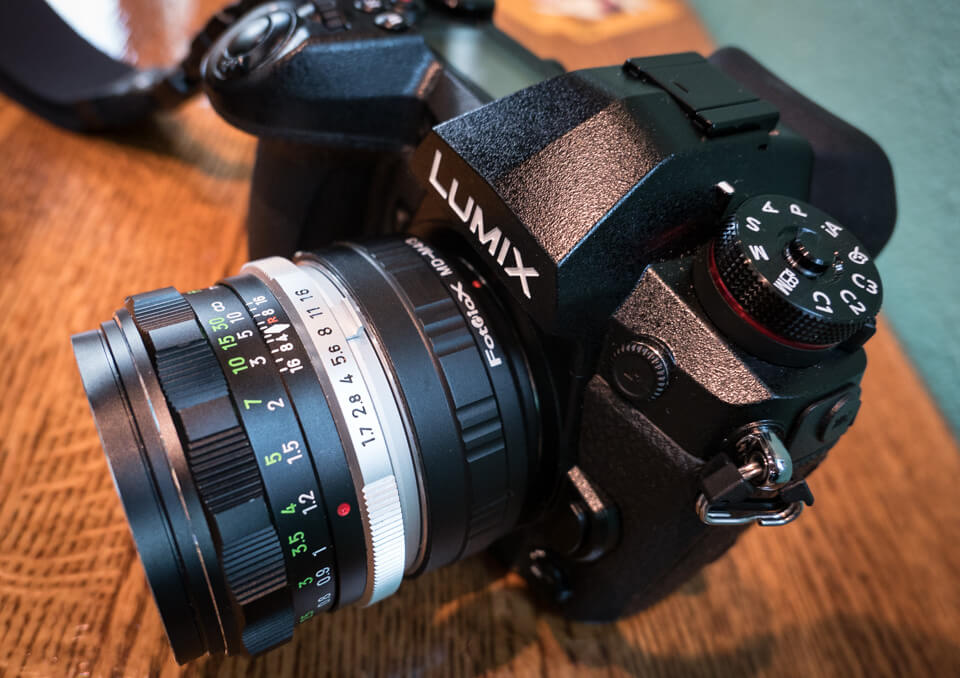 One of the things that I've always loved about Mirrorless cameras is that you can adapt almost any lens ever made using an inexpensive adapter. I've written several blogs about how to attach and shoot with these adapters.
Recently I was talking to a coworker about my beginning in the camera business and how I started out selling Minolta cameras. It turns out that he worked for Minolta and had an old 55mm Minolta f/1.7 lens with a Fotodiox Minolta to Micro Four Thirds adapter. I borrowed it and attached it to my Panasonic Lumix GH5. If you set the camera to Aperture priority, auto exposure will work. You have to focus manually, but then we did back then anyway.
Fotodiox adaptors are available for large selection of lenses and mirrorless cameras. I've tried other adapters and always come back to the Fotodiox brand for its build quality and price.