Posted on Apr 13, 2016 in
camera bags
,
Featured
Today's Post by Joe Farace
A few years ago, National Geographic ran a story comparing the life of their staff photographers to the version in the film "The Bridges of Madison County." None of the shooters admitted to wearing a photo vest like the one Clint Eastwood wore in the movie. "I want to blend in" was a comment often heard in response. That's why I was amused to see in that same story one of the images—a couple sharing a tete a tete in Paris— the photographer, clearly wearing a photo vest, is reflected in the window.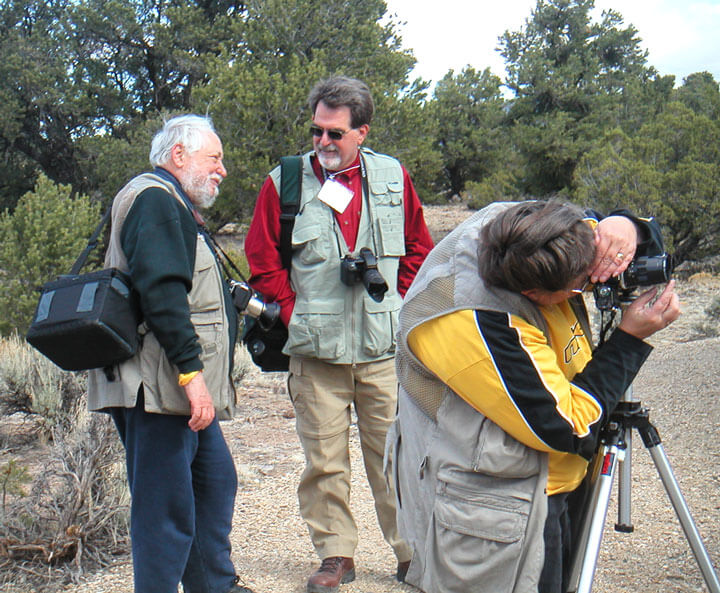 A photo vest can be a useful, photographic accessory. I have been using vests for thirty years and have watched them evolve from a convenient way of having extra pockets for film and filters to wearable camera bag. That's why many, but not all, camera bag manufacturers make photo vests. One manufacturer's who doesn't make vests told me "camera bags and cases are luggage; vests are fashion." Style is just one of the many different factors in choosing the kind of vest that's right for you. To help you choose your perfect vest, here's a checklist:
Functionality: What kind of photography do you do? How much gear do you need to carry. Answers to these kinds of questions will help decide if you want a photo vest that was specifically made for DSLR shooters or one of the many other models made for mirrorless photographer.
Fit: Is it tailored to size or are there adjustments belts or tabs on the side? Some vests are a one-size-fits-all adjustable while others use the small, medium, large sizes that seem aimed at men's suit sizes.
Construction: Look at the quality of the fasteners used as well as the types used. Are there buttons, zippers, Velcro? Which are the easiest for you to use in a given photographic situation. Look at the key elements such as the strength and durability of the zippers and pulls, and examine construction details such as stitching. One of the biggest changes in vest design over the years is the increased use of mesh to make let you keep your cool when photographing. Vests, such as my (now discontinued) Ex Officio, have large expanse of mesh, while others are almost complete made of mesh material.
Style: You don't have to be Ralph Lauren to know that a wedding photographer will needs a vest that looks a lot different from one a nature photographer might use. Groundhogs and elk don't care how stylish he or she may be but the mother of the bride who is picking up the tab sure does. Maybe what you need something that blends in at either photography situation, which is why vests are available in different colors. You may decide that you need more than one.
Price: This should matter the least in the decision process, since a well-made vest—all the ones I've personally tested were extremely well made—will last you a long time. The Banana Republic vest my wife gave me almost twenty years ago is still serviceable and I still wear from time to time because it's not bulky and fits under a shell parka.
While Billingham makes what must be the Bentley of photo vests, many companies including Domke no longer make them. Maybe because they do, indeed, last a long time. Fir that reason some photographers, like my pal Barry Staver prefer to use fishing vests from all the usual outdoor suspects like Bass Pro Shops.