Posted on Feb 11, 2016 in
Featured
Today's Post by Mark Toal
Are you a little bored with the same places that you photograph over and over? Are photos of flowers and cats filling up your hard drives? Maybe it's time to think about finding a photo project.
I started finding photo projects 20 years ago when I was shooting rodeos. I got tired of the same shots of the bull rider or cowboy coming out of the gate. I started going to smaller cowboy events and eventually meet some of the people and went to their ranches to take more personal photos. I not only found great photos, but also got to know some wonderful people in the process.
I also love hand made structures and houses, the more eccentric the better. I stumbled across Thunder Mountain in Imlay, Nevada and again got to know the caretaker, which lead to some great images and experiences.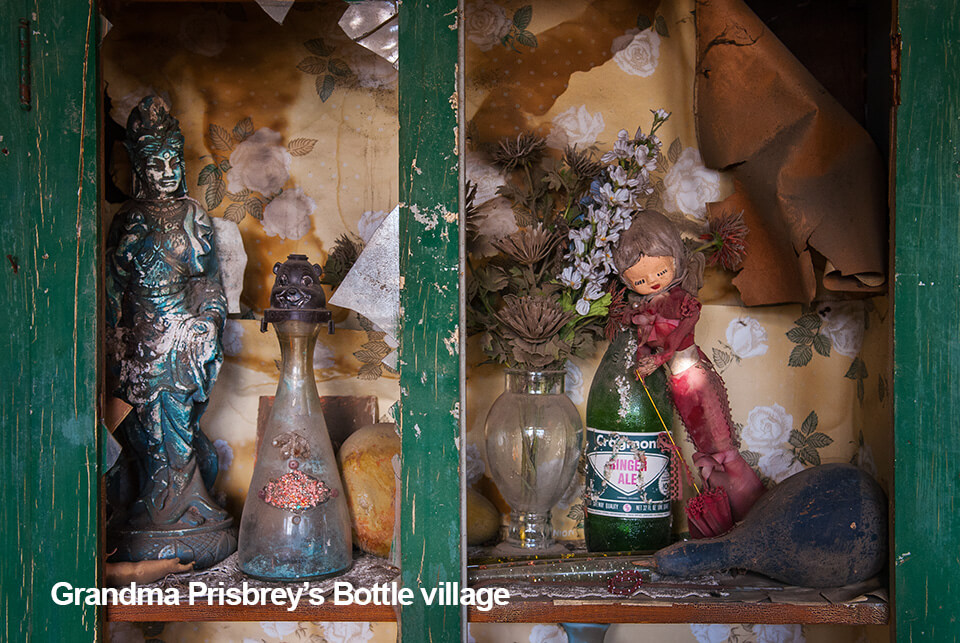 I started doing searches for more of these interesting structures that lead me to Grandma Prisprey's Bottle Village in Simi Valley, CA. I drove the 8 hours from San Jose, CA to take photos of this amazing place. I contacted the caretaker by email first and set up an appointment to get a personal tour.
Think of what you are passionate about and like to photograph and get below the surface. Don't just read about it online, drive over and introduce yourselves, get to know the people and places.
Another name for photo projects is the self-assignment. You can read Joe's approach to the self-assignment here.