"Results are uncertain, even among the most experienced photographers"—Mathew Brady
Today's Post by Joe Farace
One of the best reasons for shooting digital infrared photographs is that this technique has the power to transform mundane visual experiences into something new and different. Everyday scenes you might walk right by and never think of photographing, take on a unreal look when seen in infrared.
I find that shooting infrared is the perfect anecdote to the complaint "there's nothing to shoot" because even the most mundane scene has a new look when shot in IR. The above shot of the oft-photographed (by me, anyway) gazebo in O'Brien Park was made with my Lumix G5 converted to IR-only use by LifePixel and Olympus' 9mm fish-eye lens with an exposure of 1/1250 sec at f/8 and ISO 400.
Also, the best time to shoot infrared is the worst time to shoot tradition color or even black & white photographs. That means you can take your camera to work and shoot at lunchtime and produce perfect infrared photographs.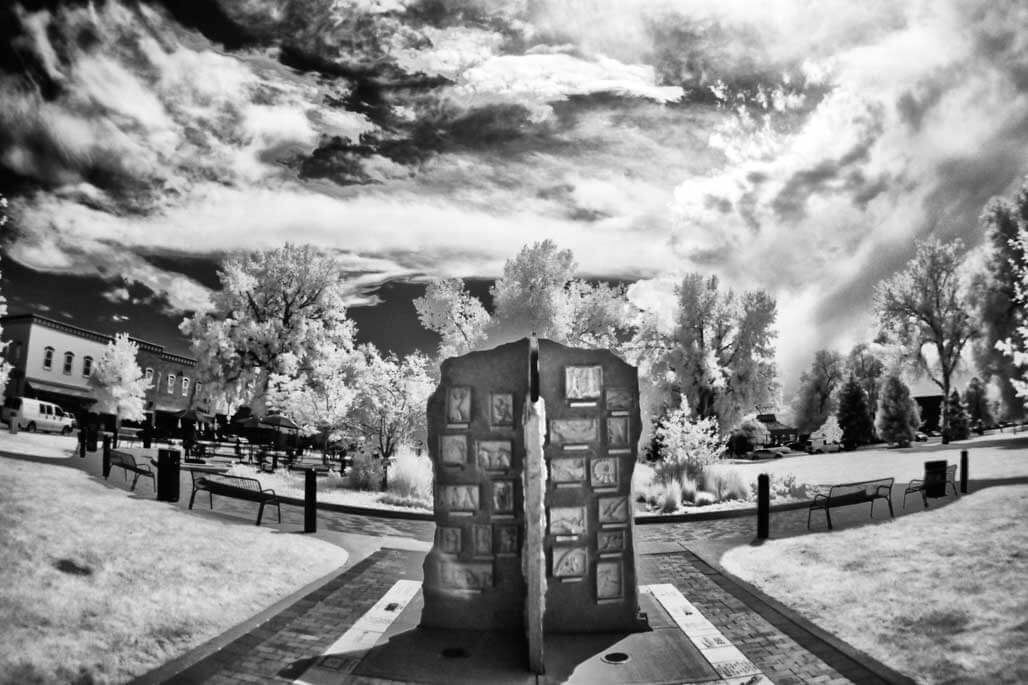 A special offer for this blog's readers: If you want to save a few bucks when converting your camera to infrared, use the coupon code "farace" when ordering a conversion from LifePixel .