Today's Post by Jamie Zartman
I try to get to Florida every February to visit old friends that I served with in Vietnam, take photos, and enjoy the sunshine. One of the annual events in Naples, is the Ferrari Club Show on 5th Avenue, a charity event that provides an opportunity to see and photograph some 500 hot rods and exotic sports cars.
Unfortunately, we were unable to get there until early afternoon, and thus, fighting huge crowds and dappled light. I decided to just use my little Panasonic LX100 camera, and left it in iA mode so I could concentrate on whatever fleeting moments I could find in the crowd. Post processing efforts dictated tight crops and some typical Lightroom tweaks.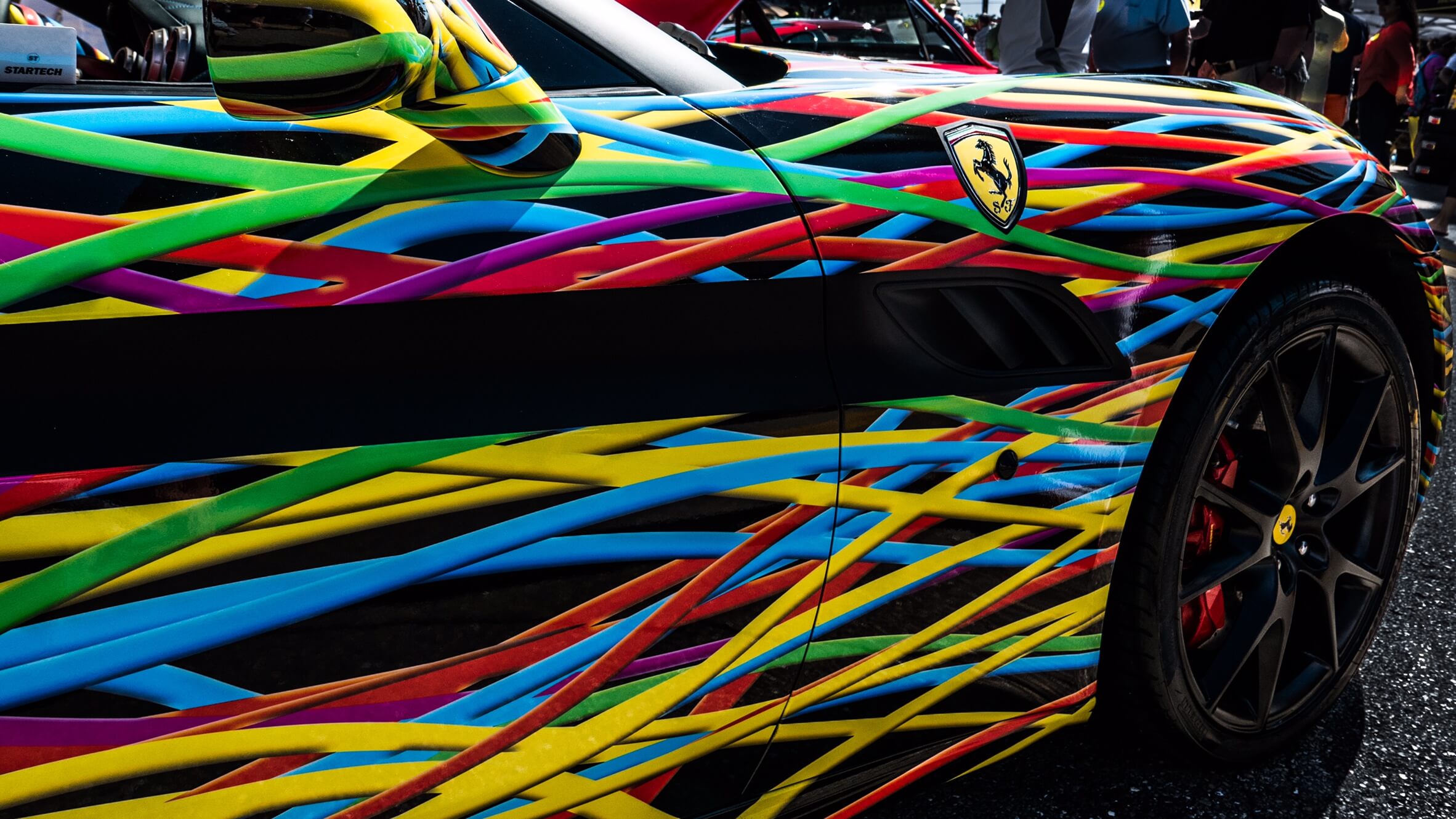 The photo of the unusual Ferrari with multi-colored painted cabling against a black body was certainly far from the classic reds associated with Ferrari, and provide a vivid contrast.
The exotic and hybrid Porsche 918 super car with the 'Nt A UFO' license plate and 887 combined horsepower had me at Porsche, while the 1935 Ford with the custom painted spare wheel cover sparked memories of days gone by and travels taken.
All in all, the car show presented a multitude of photographic opportunities and challenges that made for a rewarding afternoon, far from Colorado's cooler temperatures of February.